The Premio Tradition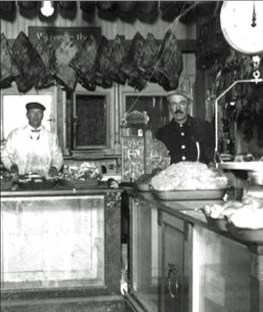 In the shadow of Mt. Vesuvius in southern Italy's Campania region, you'll find the beautiful city of Napoli (what the rest of us call Naples). It's a place where hearty, mouth-watering food is a shared passion and time-honored tradition. It's also the home of our founder's family.
So, it's not at all surprising that Premio Italian Sausage still continues that tradition by using a recipe which has been handed down in our family from generation to generation. In fact, we've been passionately making sausage – using only select, quality cuts of pork carefully blended with a secret mixture of fine imported spices – for more than 43 years. And you'll find that passion reflected in every tantalizing taste.
Over the years, people have asked us what the name Premio means. It's Italian for prize or reward, which is exactly what you can expect from our Italian Sausage: prize-winning taste and a rewarding meal for you and your family.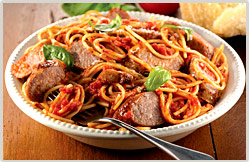 "Hi, I'm Marc Cinque President and CEO of Premio. My family has been making great tasting products for over 43 years and I take great pride knowing that the products I grew up loving are enjoyed by so many families. We use the freshest butcher quality cuts of pork or chicken, spices sourced from around the world and that's it, nothing else goes into our products. From there all our products are hand made the same way they have been for generations. We will keep our promise to you that the commitment to making great products will never be compromised. Thank you and enjoy!!! Marc"