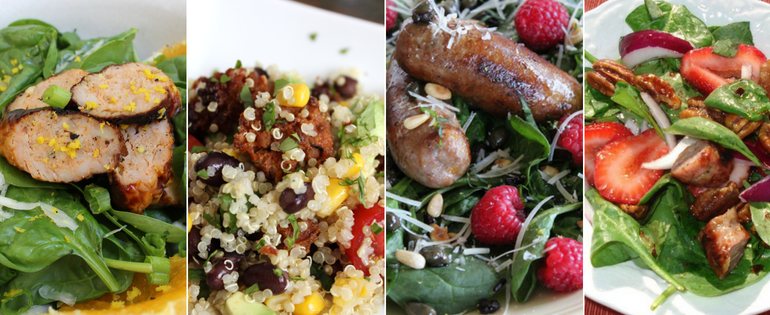 The warm, blushing days of June are back, and July and August lay hot ahead. When the sun is blazing in the sky and you dream of long beach vacations and sunbathing in the sand, sometimes the best way to cool off is with a savory summer snack. Just like we savor the warmth and comfort of soothing soup through the cold winter, summer has us craving the refreshing crunch and vivid flavors of a fresh salad. Nothing complements leafy greens and keeps us powered through the high-temperature days like a healthy dose of delicious protein, so add a tasty touch of meat to your salad meals by incorporating real Italian sausage. Not sure where to start? Your summer salad inspiration begins here. Check out our four best Italian sausage recipes for salads to satisfy you all summer long.
Read more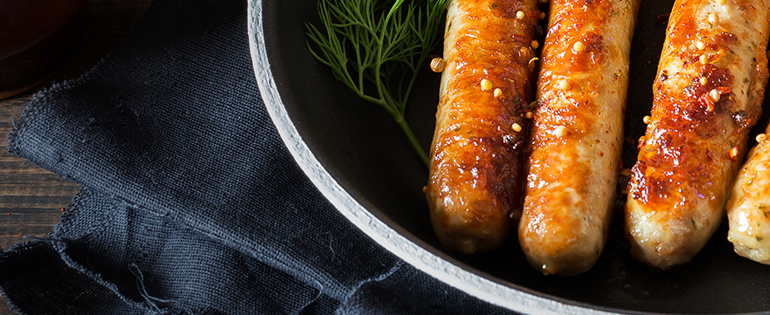 After a long day full of work, watching the kids and cleaning house, it's sometimes hard to find the time to eat, let alone cook. But just because you find yourself running around throughout the day doesn't mean you can't take a breather with a tasty home-cooked meal. Not only can you transform cooking into an act made easy, but also creating a delicious dish can be quick, too. Don't believe us? Check out our list below of four ways to save yourself valuable time in the kitchen.
Read the Recipe Entirely
While it may seem like a given to read your recipe thoroughly, you may also be tempted to skim through necessary steps in an attempt to cut back on your cooking time. Even though breaking your recipe down to the most basic directions may seem more appealing, remember to rea... Read more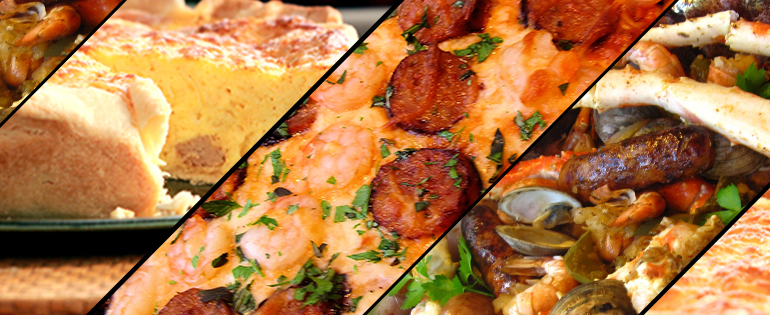 The snow begins to melt, and the sun begins to stay out a little later in the day. This means one thing: Summer is approaching! And with the start of summer comes the anticipation of a delicious and fresh seafood meal. As the cold, wintery days come to a close, the days of soups and stews are done — for now, anyway. Place those broths in the back of your cupboard and break out the crab seasoning instead. It's time for a seafood supper that'll bring you flavors that make you think of sandy shores and sunny beaches — just where you want to be. Not sure where to get started? Check out our list of seafood and Italian sausage recipes below that the whole family will enjoy devouring together.
Cajun Sausage and Shrimp Pizza
When you're looking for a crowd pleaser, you can neve... Read more