the way sausage should be! Made fresh with no fillers, preservatives, MSG or gluten, these products deliver the taste and nutrition you want without the additives you don't. You'll serve flavor and satisfaction in every bite with our sweet Italian sausages. Slice and serve them together in a sandwich, and everyone will want seconds — and maybe even thirds.
16 oz
Find In Store
Nutrition Facts
Serving Size: 1 pan fried link (70g)5
Servings Per Container: 5
Amount Per Serving
Calories 230
Calories from Fat 160
Total Fat 17g 27%
Cholesterol 60mg 20%
Sodium 510mg 22%
Total Carbohydrate 2g 1%
Protein 14g
Vitamin A 0%
Vitamin C 0%
*Percent Daily Values are based on a 2,000 calorie diet.
Ingredients: Pork, Less than 2% of the following: Water, Sugar, Salt, Spices (including fennel & black pepper), Potassium Chloride, Paprika, Natural Flavors.
Cooking Directions

Gas Grill:
Always cook sausage to a minimum internal temperature of 160° F using a meat thermometer.
Pre-heat grill. Place links on grill over medium flame for 15-20 minutes. Use tongs to turn links often until golden brown. Serve and enjoy!

Broiling:
Always cook sausage to a minimum internal temperature of 160° F using a meat thermometer.
Place links on broiler rack at least 7-9 inches below heating element and broil until golden brown (about 13-15 minutes each side). Serve and enjoy!

Pan Frying:
Always cook sausage to a minimum internal temperature of 160° F using a meat thermometer.
Heat a pan to medium temperature. Add 6 tablespoons water and place links in pan. Cover the pan, continue heating for 10-12 minutes, turning the links often. Remove cover and continue cooking for 5-7 minutes or until golden brown. Serve and enjoy!

Pan Re-Heating:
Medium temperature in a covered pan for 13-15 minutes, turning the links often until internal temperature reaches 160°F using a meat thermometer.

Storing Cooked Sausage:
Discard leftovers left at room temperature for 2 hours or longer, or at 90° F for 1 hour or longer. Wrap or cover leftovers and refrigerate in a shallow container. Service within 3-4 days. 
Craving Sweet Italian Sausage? Get It From Premio Foods
No matter what dish you make, sweet Italian sausage can play a tasty starring role. Sausage sandwiches feature it in the lead, of course. But it also blends well into a spaghetti dinner or lasagna. You will love sweet Italian sausage as the foundation for a stir fry loaded with bell peppers, onions and mushrooms. Try Italian sausage in dips, on kebobs or with scrambles. It meshes well with many flavors and always earns rave reviews from your diners.
Premio Foods' sweet Italian pork sausage links should be a staple in your freezer. When you have our sausage on hand, you never have to worry over what to make for dinner. You can whip up a hearty dish capable of feeding the whole family in minutes. Even if you have scant time between the moment you walk in from work and the minute you have to leave for your kids' sports practice, you can get a sweet real Italian sausage dish on the table.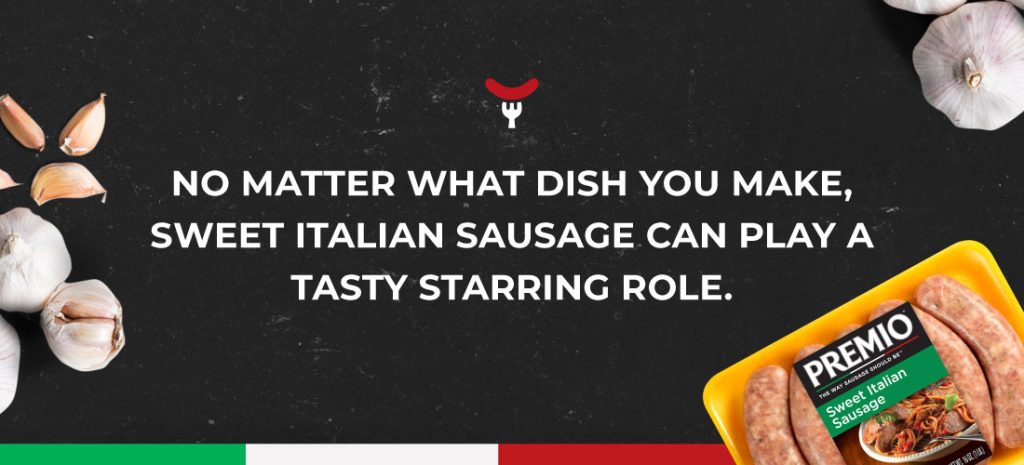 We understand how busy families operate. They need delicious, convenient foods that can also double as healthy meals. Our sweet Italian sausage certainly satisfies those requirements. It is loaded with protein, with relatively few calories. Our sausages contain no MSG, and we produce them using fresh ingredients. You won't find any fillers in our sausages — only meat, spices and natural flavors. Moms and dads know how rare it is to find food the whole family can agree on. Premio Foods provides it with our sweet Italian sausage.
Delicious Sweet Real Italian Sausage for a Wide Range of Recipes
Do you have a barbeque coming up or perhaps an office brunch? Maybe you offered to host a neighborhood get-together? No matter what type of celebration you may be having, consider incorporating our Italian sausage into the menu. Everyone loves sausage. When you're looking for a crowd-pleaser, it's a natural choice.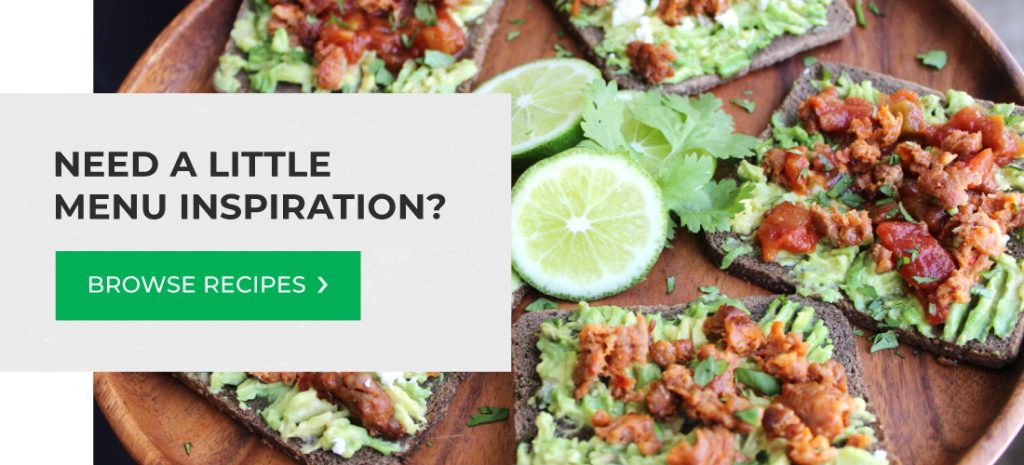 Just type in "sweet Italian sausage," and see what types of dishes come up. You may find one you have never made before. It could even become a go-to meal in your home. Encouraging kids to try new things offers a great way to teach them about broadening their horizons. Start making cooking time a learning opportunity for them.
With More Than 40 Years of Experience, Premio Remains Passionate About Feeding Your Family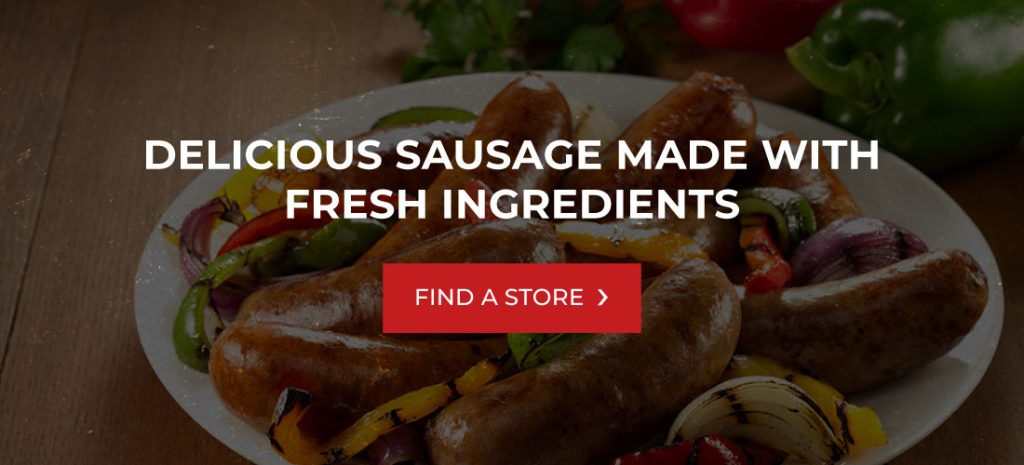 Our business was built on caring. We nurture our many commitments — to quality, to our customers, to our employees and to our customers — as part of a four-pillar approach we started more than four decades ago. We identified the qualities we saw in high-class family-owned businesses, and we emulated them in our approach.
We are proud to continue that today. You can see it in our unwavering devotion to environmental initiatives and community service. We also offer regular discounts to our customers and great service through every step of their journey with us. We hope to do the same for you. Contact us today to place your order or to find a store near you that sells Premio Foods Italian sweet sausages.