What Are the Best Side Dishes to Complement Your Sausage?
Are you in need of some side dishes to accent your sausage dinner? For many, sausages provide a hearty, satisfying option when it comes to whipping up anything, from quick and easy grilling recipes and stews to health-conscious fare featuring time-saving Italian sausage.
As a prime member of the protein group, a well-made sausage will provide you with much-needed vitamin B-12, iron and healthy fats. Preparing sausage dinners is the fun part, especially with these easy, delicious sausage sides that are affordable and ready in just minutes.
Get the recipe for our side dishes here:
Best Sides for Sausages
When it comes to sausage dinners, there's a wide range of side dishes that can spruce up your meal. Some of our favorites include baked beans, creamy parmesan-polenta, sautéed peppers and onions, barbecue fries and traditional coleslaw.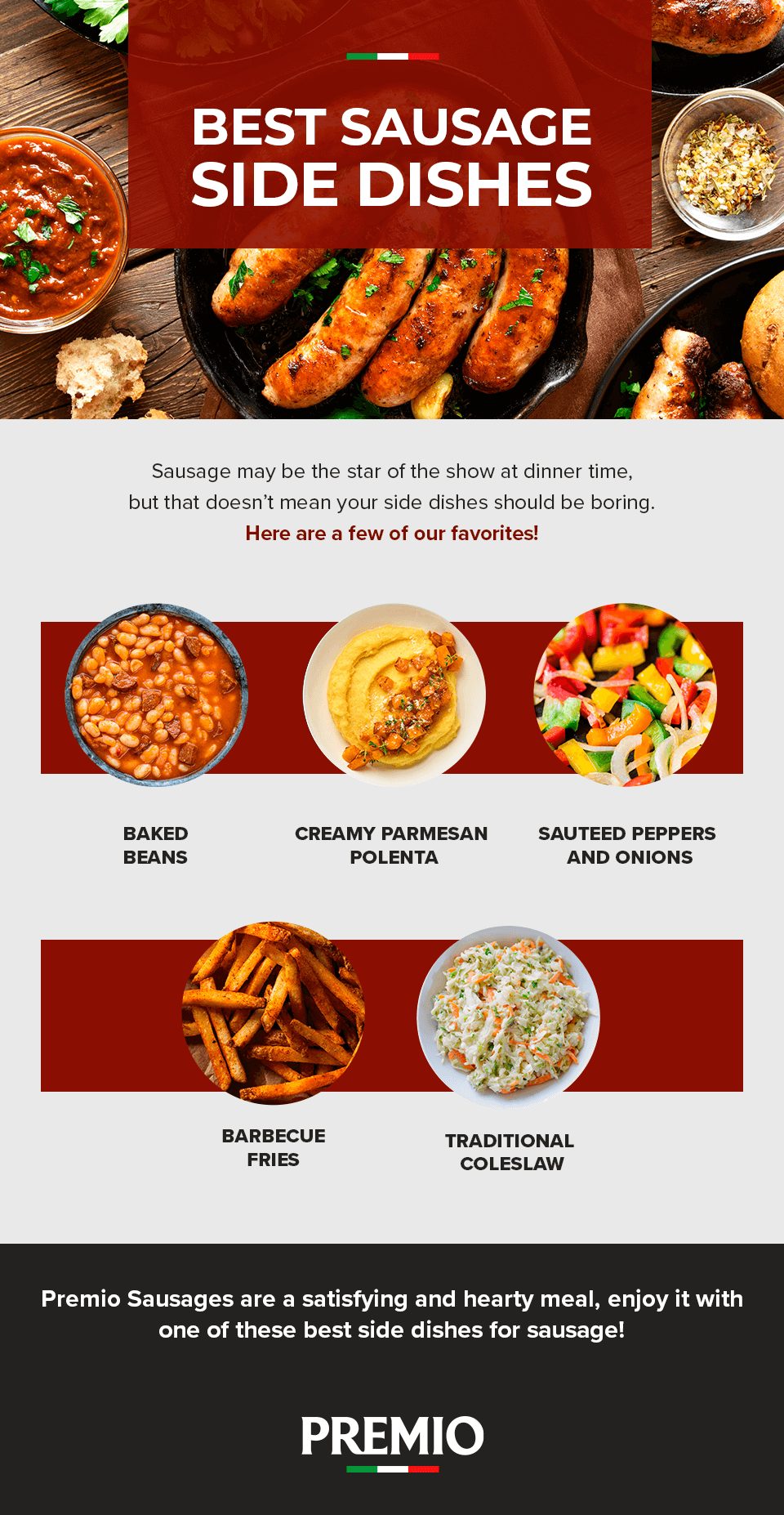 You can also save time and energy with these easy, simple side dish recipes for any sausage-themed dinner:
1. Mashed Potatoes With Peas and Scallions
To prepare this side dish, you'll need:
2 1/2 pounds red potatoes cut into 2-inch chunks

1 cup sour cream

Salt and pepper

1 10-ounce package frozen peas

8 tablespoons butter

2 scallions, sliced
How to make mashed potatoes with peas and scallions:
Cover potatoes with water in a large pot and bring to a boil. Add about 2 teaspoons of salt and reduce heat to a simmer for about 20 minutes until you can pierce potatoes with a fork.

Add peas and cook for 30 more seconds. Drain.

Return peas and potatoes to the pot.

Mix in sour cream, butter, 1 teaspoon of salt and 1/4 teaspoon pepper to the potatoes. Mash and add scallions. Serve and enjoy!
2. Roasted Carrot and Parsnip Soup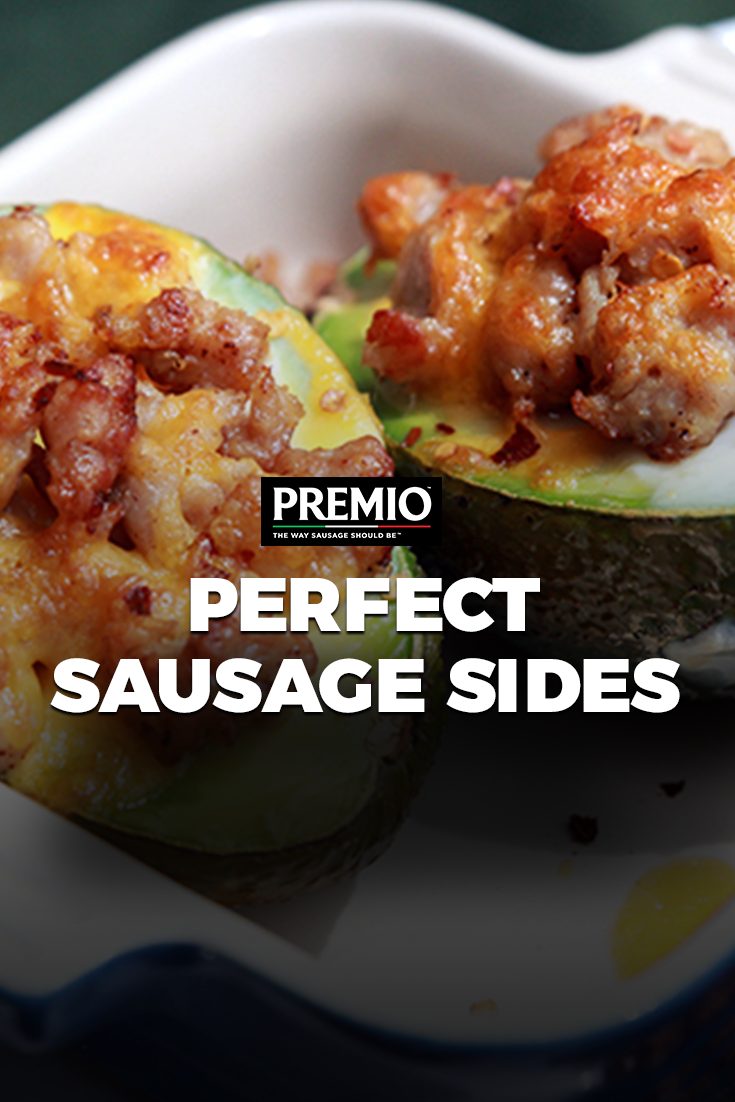 To prepare this side dish, you'll need:
1 pound of carrots, peeled and cut into 1/2-inch pieces

1/2 pound of parsnips, peeled and cut into 1/2-inch pieces

1 yellow onion, cut into 4 sections

5 tablespoons olive oil

Salt and pepper
How to make roasted carrot and parsnip soup:
Preheat oven to 400

° F.

Mix parsnips, carrots, 3 tablespoons of oil in a large pan.

Add 1 1/2 teaspoons of salt and 1/4 teaspoon of pepper to the mixture and stir.


Spread vegetables in an even layer and stir constantly. Roast until golden brown, about 45 minutes.
3. Farro and Brussels Sprout Salad
To prepare this side dish, you'll need:
1 shallot, finely minced

1/4 cup lemon juice

2 tablespoons olive oil

1 teaspoon salt

1 teaspoon honey

1 pound Brussels sprouts with leaves separated

1/2 cup quick-cooking farro, prepared according to package directions
How to make farro and Brussels sprout salad:
In a small bowl, combine shallot, lemon juice, salt and honey. Let sit for 7 minutes or until shallots are softened.

In a large bowl, combine Brussels sprout leaves and farro.

Toss with the vinaigrette and serve.
Find Premio Sausage At A Store Near You
For four decades, Premio Foods had been passionately making fine Italian sausage — a tradition that continues in our family today. We work tirelessly to create traditional Italian favorites as well as ethnic varieties, including hearty beer bratwurst, kielbasa and chorizo. With more than 40 varieties of sausage to choose from, you can rest assured that you'll find one the whole family will enjoy.
We now offer varieties of chicken sausage, with 60% less fat than USDA data for pork and beef sausage. From stews and appetizers to entrees and breakfast recipes, we have it all! Use our store locator tool to find Premio sausages in a store near you. If you think you have a great recipe that would be ideal for our website, enter it into one of our many contests for a chance to win great prizes!