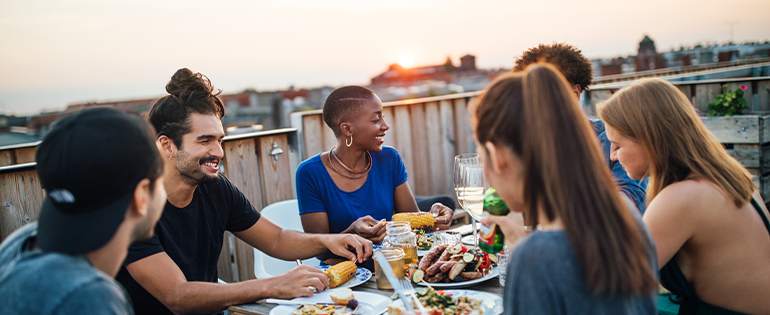 The weather's still warm and everyone's spirits are high with one last reason to celebrate until fall begins. It must be Labor Day! Gather your neighborhood friends and break out the grill one last time before packing it away for the winter. Get ready to throw the best Labor Day holiday bash with our top five party tips.
1. Craft a Fun Signature Drink
Whether your crowd wants a sweet summer punch or something a little stronger, this is the perfect occasion to embrace your inner foodie. Get creative with it — mix and match fresh fruit, make your own DIY crushed raspberry lemonade or create a refreshing summer sangria. Craft the perfect drink for the perfect day. Just make sure you've got enough ice!
2. Make a Catchy Summer Playlist
Choose the right ... Read more
Read more