Do you ever feel like every time you turn around, there's a new trendy diet on the horizon? Every year, it seems like the whole world is busy buzzing about the latest diet. Some are similar, while others are wildly different. A few seem pretty easy to adopt, while others seem like they require almost a complete lifestyle change. No matter what diet you choose, it always brings the same worries and fears. Once we switch to this diet, will we have to give up our favorite foods? Will we still be able to eat our favorite recipes? Will we be going hungry because the new foods we're eating aren't filling? No matter how rewarding a diet turns out to be, these worries always plague us at the beginning. When it comes to tasty treats we'd hate to give up for the sake of a new diet, sausage ... Read more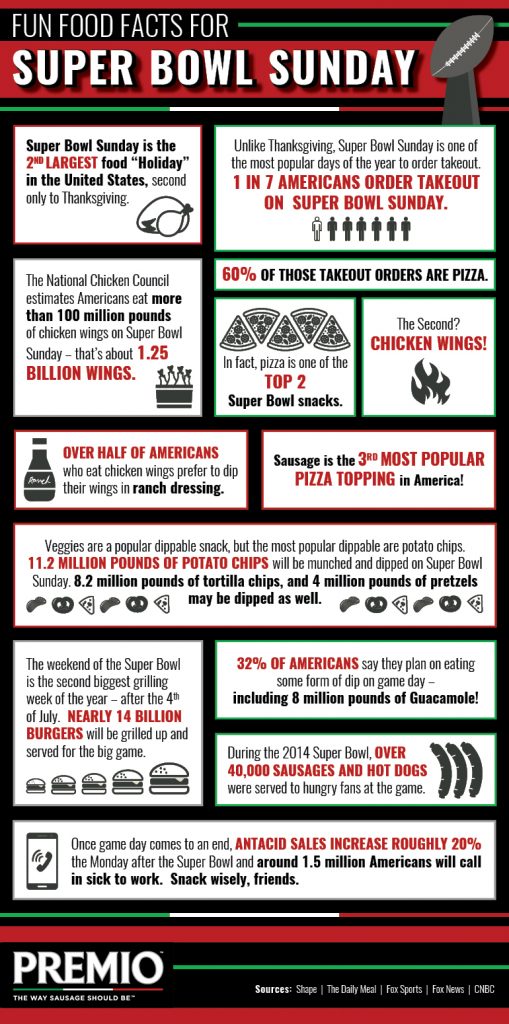 Super Bowl Sunday might not be an official holiday, but that doesn't stop it from claiming the title of second-biggest "food holiday" in the United States — only Thanksgiving tops it! What are some of the most popular foods we eat on Super Bowl Sunday? Here are some fun and interesting Super Bowl food facts you can share at this year's party.
A Pizza or a Pie? How 'Bout a Pizza Pie?
Pizza is the top snack for the Super Bowl — the reason behind the enormous number of delivery orders on this Sunday. One out of every seven people order in ... Read more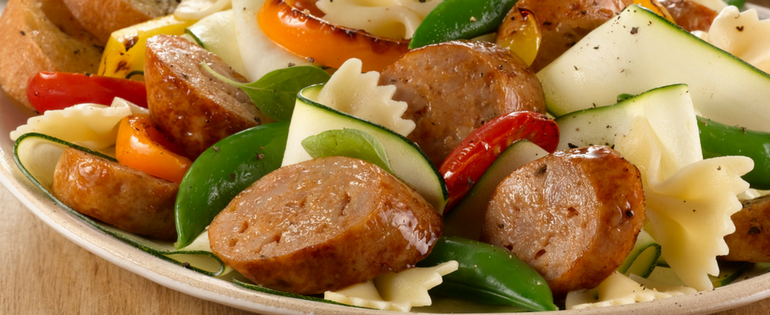 When daydreaming about nibbling down into a juicy bite of sausage, be sure to include chicken — and not just pork — in your palatable fantasies. While pork is the traditional component of any good old-fashioned sausage meal, that doesn't mean it has to be the only meat of choice. A freshly cooked Italian chicken sausage is just as good as its pork and turkey counterparts — with an array of added benefits that make them widely favored amongst sausage fanatics as well. Whether you've never heard of this poultry option or are hesitant about the change in flavor, we guarantee you'll love our Premio Chicken Sausage and the benefits it boasts.
Read more
It's that time of year again. The holidays have come and gone, and the long winter months are looming in front of us all. But there's no reason to get the winter blues. After all, winter brings so many things you can't find any other time of year.

There are winter sports like snowboarding, skiing and ice-skating. There are snow hikes, snowball fights and plenty of opportunities to stay inside where it's warm and read a good book or two. Best of all, winter means it's finally Super Bowl season. For many families and groups of friends, their annual Super Bowl party is one of th... Read more