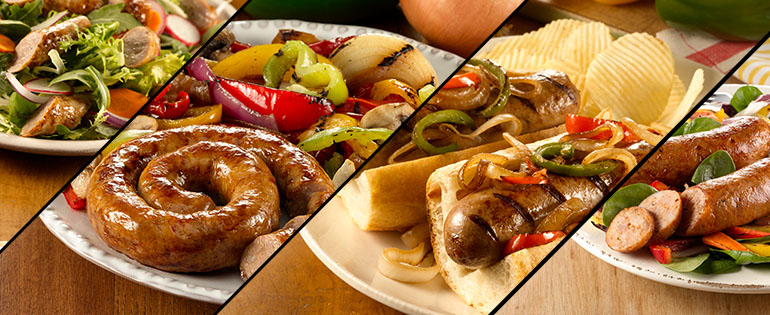 Are you dedicated to watching your weight, being careful with what you eat and working toward a healthier, happier lifestyle? Good for you! When it comes to healthy habits, focusing on a balanced diet is the best way to reach your goals, and Weight Watchers is a wonderful way to get yourself on track. While cutting back and being careful is important, following a diet plan doesn't mean you can't still enjoy yourself. With the new Weight Watchers Freestyle program, you can enjoy so many more low-point, delicious meals without the worry! Looking for flavorful, filling meals you can savor with satisfaction? Try these tasty recipes — they'll keep you under your ... Read more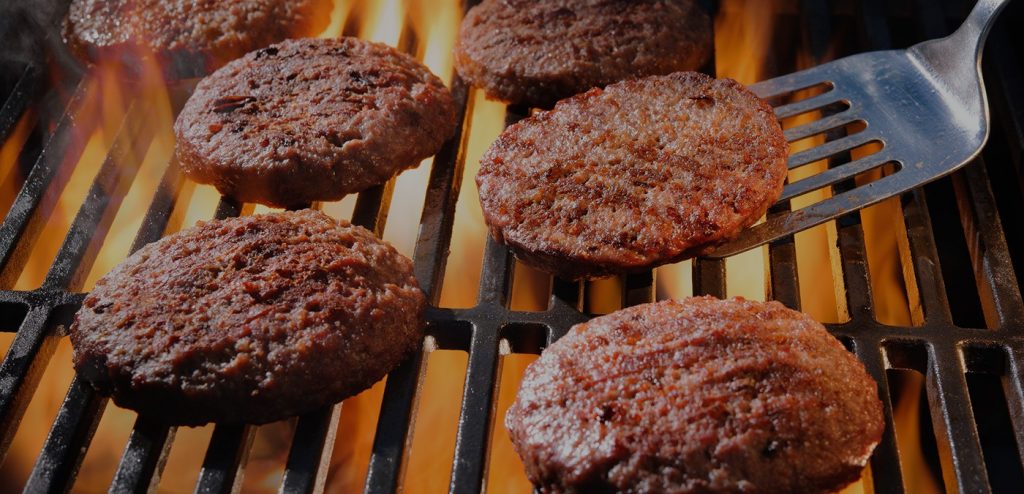 The sun is out, the birds are singing and you spend your days dreaming of jumping into the pool. The only thing that could make your days more summery is a full plate of burgers, French fries and pasta salad. Have you been busy grilling yet this summer? If not, there's no better time to get started.
Not sure what to grill? That's where we come in. To help give you some grilling inspiration this summer, we're here to share our favorite sausage burger recipes. Cooking sausage patties is something that never gets old, simply because there are so many great ways to do it. Whether you're grilling just for yourself, your family or for a cookout with all your friends and family, we guarantee these recipes will have everyone coming ba...
Read more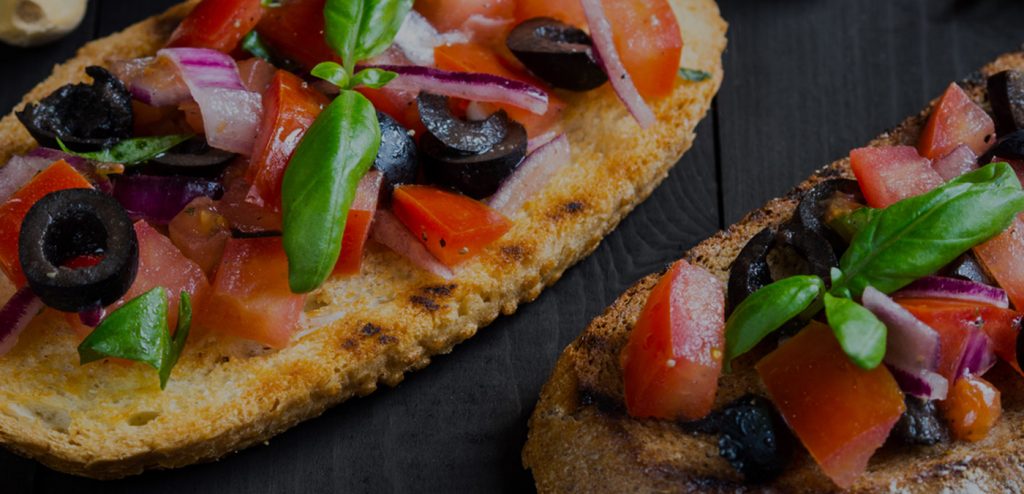 If you plan to entertain people at your home, it's important to have a beautiful and delicious spread of snacks to offer your guests. Not only to do these set the mood and provide a little bit of a distraction from the otherwise potentially awkward first few minutes of any get-together, but also they send a great message to your guests. They say, "I care about you, and I want to show you that by sharing this yummy dish with you."
Hosting an event in the near future? It's time to start thinking about things like decorations, icebreakers and of course, appetizers. Are you looking to move beyond cheese and crackers or a simple veggie tray into the world of more elegant appetizers? Why not try a bruschetta bar?
Share:
Read more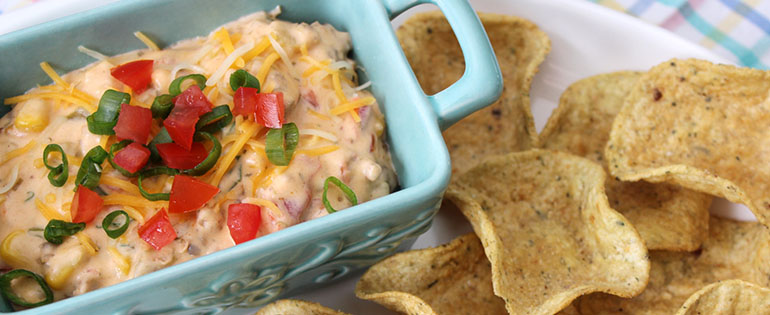 Whether it's time for a summer barbecue, birthday bash, family reunion, holiday get-together or just a night at home enjoying the game, nothing says good times like a delicious dip to enjoy with your friends and family as you relax or reconnect. The crunch of the chips and the full flavor of the dip piled on each scoop is irresistible, but a boring or bust dip can put a damper on the mood. Do you want to take your basic dips and transform them into delicious dishes no one can get enough of? Serve up some unique, original recipes — complete with real Italian sausage — to make sure you and your guests are never disappointed. Flavorful and filling, these traditional Italian sausage dips will keep you coming back for more!
7-Layer Sausage Dip
Looking for a cla... Read more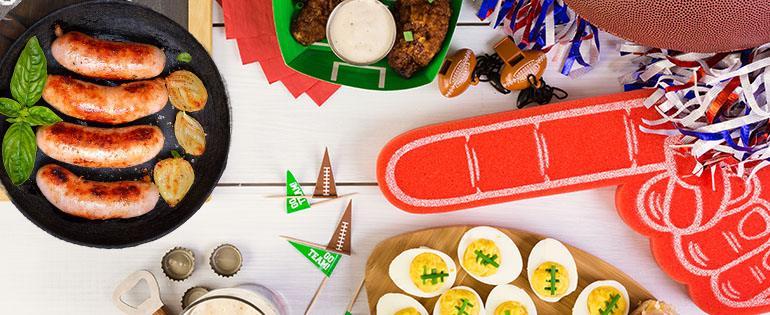 It's that time of year again! Your teams are back, hopes are high and you're ready for another few months of cheering, celebrating and reveling in those game-day festivities. Football season is back, and you're gearing up to make this year the best yet. When you're enjoying the game from home, there's nothing better than gathering a few friends and fellow fans and rooting for your favorite team together. Looking to make this year's football Sundays more festive than ever so that you can support your team with good spirits and good Juju? Here's what you need to make your game celebrations superior and start the season off with a bang!
Team Colors
Share:
Read more