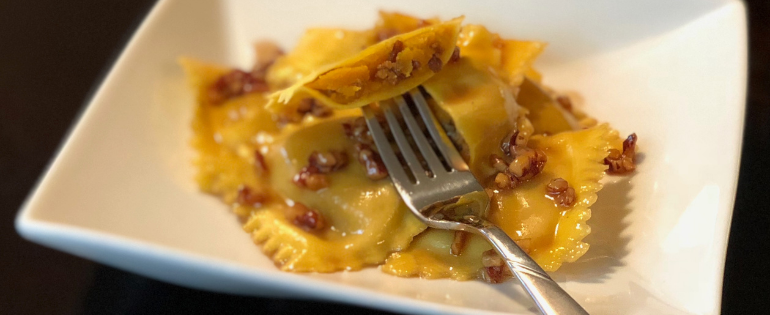 Fall is the perfect time of year to settle down and enjoy some comfort food dishes with your loved ones. Here at Premio Foods, we've gathered up a couple of recipes that will keep your family warm and cozy this season.
Fall Comfort Food Recipes
If you are looking for some recipe inspiration this fall, you'll want to check out five of our favorite Italian comfort food recipes.
1. Pumpkin-Stuffed Ravioli With Premio Sausage, Brown Butter Sauce and Pecans
As the temperatures begin to drop, treat your family to a hearty ravioli recipe with a fall twist. Our pumpkin-stuffed ravioli with Premio sausage, brown butter sauce and pecans will satisfy your family and... Read more
Read more

Whether you're starting out in the kitchen or you're a seasoned pro, you may want to add new types of cooking skills to your culinary repertoire. Learning some simple cooking techniques expands the recipes you can tackle and makes cooking new things a breeze. Use this guide to different types of cooking methods to develop new skills and give your family a taste of something unique.
Cooking Techniques Everyone Should Know
There are many ways of cooking that can enhance your creations in the kitchen. Some cooking methods are better for certain meals, while some ingredients work well with almost any type of cooking. No matter what you learn, you can use your new cooking skills often and in a variety of ways. Remember that with any cooking method, you want to heat meat and oth... Read more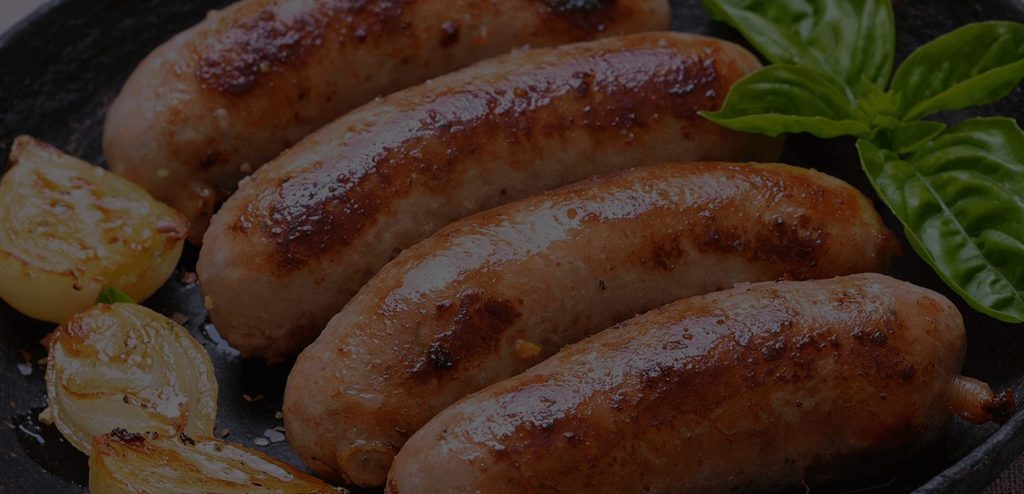 Bratwurst is a backyard cookout staple, but how many of us are confident that we know how to cook a good brat? This ultimate bratwurst cooking guide will tell you how to grill brats and how to cook brats on the stove and in the oven, along with some bonus brat-cooking tips. If you want to unlock the mysteries of how long to cook bratwurst and how to flavor them to perfection, read on!
3 Methods to Cook Brats
How long to cook brats depends on which cooking method you choose. Check out the three main techniques below to decide which style you want to try next.
1. Cooking Brats on the Grill
Grilling brats is an effective way to give the meat a robust, smoky flavor. For the best outcome, try to grill your brats slowly over medium-low heat and follow these five steps. ... Read more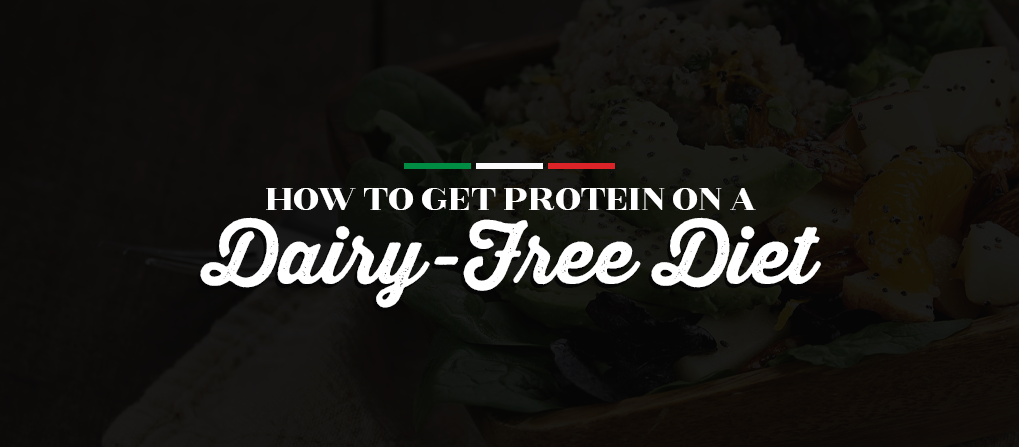 Research shows protein should make up to 25% of our daily calorie intake, but for those restricted to a dairy-free diet, it can be a challenge to get enough of this essential nutrient every day. With all the press dairy gets for being a good source of protein, it can be easy to forget there are other ways to fulfill your daily protein quota. There are numerous protein options available to those on a dairy-free diet. In this article, we'll take a look at some of the top dairy-free protein sources and the best ways to make them a regular part of your dairy-free diet.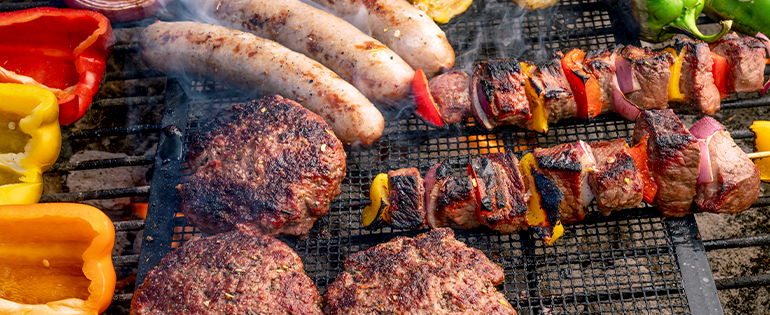 Whether you prefer to watch a collegiate or professional football team's game every weekend, there is nothing better than cheering on your favorite team while surrounded by friends and family. Of course, food and festivities go hand in hand. Homegating has provided a way for fans to gather together, eat their fill of party foods and play games ranging from corn hole to ladder ball.
What Is Homegating?
Tailgating parties have been around for decades. Football fanatics have always enjoyed hosting pre-game parties filled with drinks, fun foods and activities in the stadium's parking lot with their friends and family. Homegating parties are exactly the same — except the pre-game festivities take place in your home or backyard. These parties have grown in popularity over the... Read more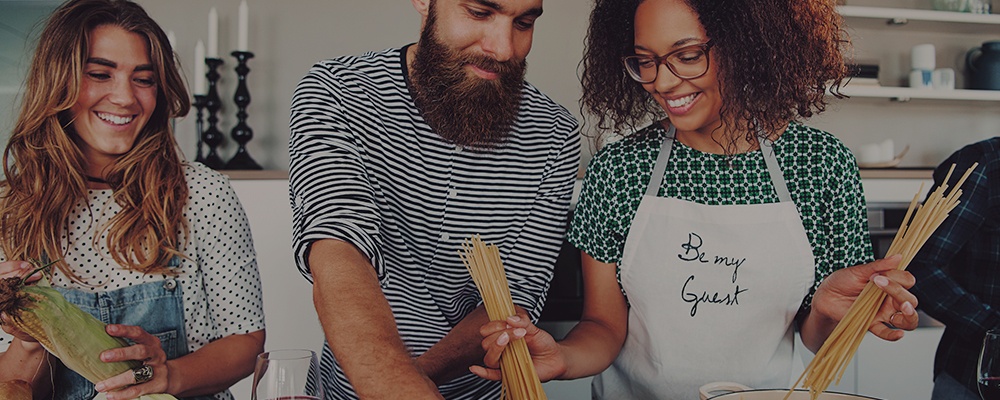 Few things in life are more fun than a themed party, and there's no theme better than an Italian pasta party! From the vibrant Italian music to the delicious carbs, a pasta dinner party has it all. Although there are as many pasta party ideas as there are ways to cook pasta, we'll give you our favorite tips for throwing a sensational Italian-themed event. From the pasta party menu to decorations, we've made the ultimate guide to throwing a pasta party fit for Caesar himself.
10 Tips for Throwing an Italian Pasta-Themed Event
Check out our top 10 tips for hosting a pasta party.
1. Invite in Style
Start building your guests' excitement for your event from the moment you announce it by sending out customized Italian-themed invitations. Personalizing your invites do... Read more