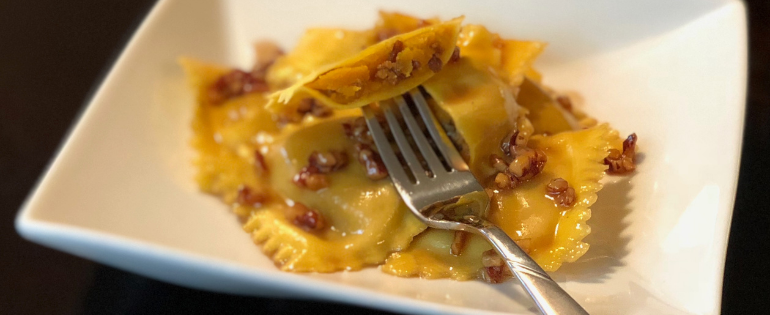 Fall is the perfect time of year to settle down and enjoy some comfort food dishes with your loved ones. Here at Premio Foods, we've gathered up a couple of recipes that will keep your family warm and cozy this season.
Fall Comfort Food Recipes
If you are looking for some recipe inspiration this fall, you'll want to check out five of our favorite Italian comfort food recipes.
1. Pumpkin-Stuffed Ravioli With Premio Sausage, Brown Butter Sauce and Pecans
As the temperatures begin to drop, treat your family to a hearty ravioli recipe with a fall twist. Our pumpkin-stuffed ravioli with Premio sausage, brown butter sauce and pecans will satisfy your family a... Read more