Can there be anything more fashionable and fun than a delightful brunch with friends or family? Maybe you and your posse enjoy going down to the local diner or café for a mix of pancakes, sandwiches and coffee, all while getting to spend time with one another and enjoy the relaxing calm of the weekend. But there are only so many times you can visit the same restaurants before you've tried everything on the menu and are beginning to wish for something new. If you and your friends have reached that point, you may be wondering what the next step you can take to shake up your weekend brunches. If you're looking to mix things up, why not try hosting brunch at home? Perhaps you and your friends could all alternate turns, hosting first at one person's house and then at another person's h... Read more
Read more

Do you love sausage? If so, then you probably know a good bit about it and are excited when you can cook it at home for your family. You might be familiar with different types of sausage offered at the store. You might have experimented with different ways of cooking sausage. You probably even have a favorite kind of sausage and a favorite way to prepare it. But just how much do you know about your favorite food? How many types of sausage have you sampled? Have you limited yourself to only trying the sausage from one country or from one "sausage family?" If so, you're missing out on a world of possibilities. Every country ... Read more

What's not to love about a good old-fashioned potluck dinner? You and your friends — or perhaps you and an organization you're a part of — all get together to eat dinner. You get to enjoy the company of good friends or family members, and you get a great dinner! Best of all? You only have to cook one potluck dish to share with everyone! But we also know potlucks can get a little repetitive, especially if you always do them with the same people. Everyone tends to bring the same recipes repeatedly. Plus, people usually bring relatively safe recipes because they don't want to risk bringin... Read more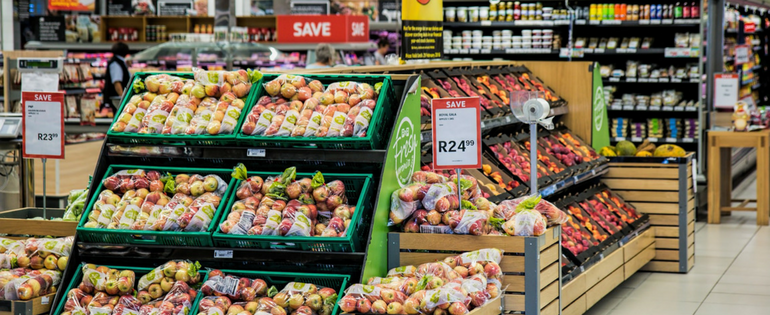 When you receive your paycheck at the end of the week, you mentally calculate the earnings you'll spend on your upcoming trip to the supermarket. The cost of groceries is a significant expense for anyone, especially families. Food is an essential component of life, so it's no wonder we fork out so much cash to fill our bellies. While enjoying your next meal, don't fret over the costs amounted while preparing your next dish. With a few groceries shopping tips in mind, you'll be able to satisfy both your taste buds and your wallet.
Stick to Your List
Sometimes you go into the grocery store needing milk and somehow leave with a cart full of groceries. Don't worry; we've all been there. Maybe your sweet tooth took control or perhaps you entered the store with an empty stomach. Re... Read more

Do you ever feel like every time you turn around, there's a new trendy diet on the horizon? Every year, it seems like the whole world is busy buzzing about the latest diet. Some are similar, while others are wildly different. A few seem pretty easy to adopt, while others seem like they require almost a complete lifestyle change. No matter what diet you choose, it always brings the same worries and fears. Once we switch to this diet, will we have to give up our favorite foods? Will we still be able to eat our favorite recipes? Will we be going hungry because the new foods we're eating aren't filling? No matter how rewarding a diet turns out to be, these worries always plague us at the beginning. When it comes to tasty treats we'd hate to give up for the sake of a new diet, sausage ... Read more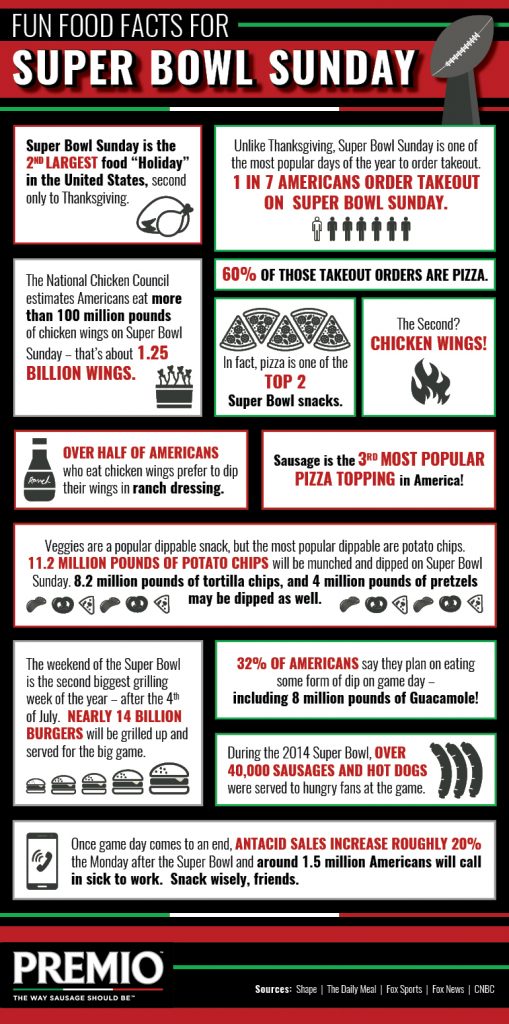 Super Bowl Sunday might not be an official holiday, but that doesn't stop it from claiming the title of second-biggest "food holiday" in the United States — only Thanksgiving tops it! What are some of the most popular foods we eat on Super Bowl Sunday? Here are some fun and interesting Super Bowl food facts you can share at this year's party.
A Pizza or a Pie? How 'Bout a Pizza Pie?
Pizza is the top snack for the Super Bowl — the reason behind the enormous number of delivery orders on this Sunday. One out of every seven people order in ... Read more
It's that time of year again. The holidays have come and gone, and the long winter months are looming in front of us all. But there's no reason to get the winter blues. After all, winter brings so many things you can't find any other time of year.

There are winter sports like snowboarding, skiing and ice-skating. There are snow hikes, snowball fights and plenty of opportunities to stay inside where it's warm and read a good book or two. Best of all, winter means it's finally Super Bowl season. For many families and groups of friends, their annual Super Bowl party is one of the most fun events of the year. It's an opp... Read more