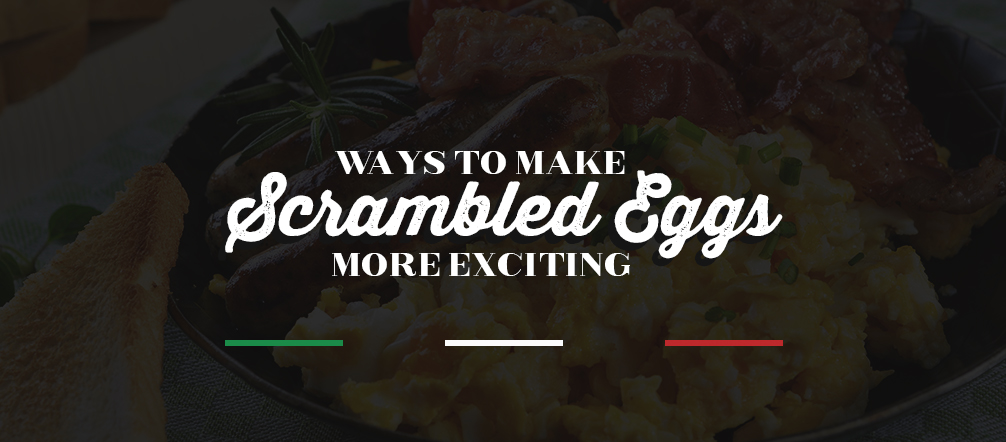 Scrambled eggs are a quick, easy way to get your day started with a healthy, protein-packed breakfast. But after having plain scrambled eggs morning after morning, you may find yourself wondering what to put in scrambled eggs to make them more exciting. We can't all be eggheads, but this article will tell you how to make eggs taste better and elevate your egg game to a new level. We've put together a list of our 10 favorite tips for making morning scrambled eggs you'll dream about all night.
10 Ways to Make Scrambled Eggs More Exciting
With these clever scrambled egg tips and tricks, you can make every morning egg-citing and egg-stra special. We apologize if those puns made you groan — we knew they'd be a hard shell. OK, we promise to stop cracking<... Read more
Read more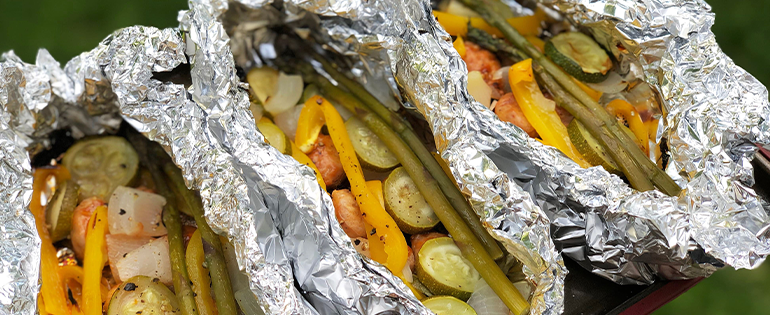 Labor Day plays two roles — it's a beautiful send-off to summer and it's a fun kickoff for fall. If you're planning a family get-together during the long Labor Day weekend, you don't have to stick with the same-old, same-old recipes you make every year. Instead, surprise your guests with some sausage dishes that they aren't going to expect — but will rave about all day. Here are a few of the best cooking and grilling sausage recipe ideas. Feel free to substitute some ingredients and seasonings to make them your own!
Grilled Sausage in Foil
Aluminum foil can be your best friend, especially when it comes to creating perfect portions of a Labor Day meal. This recipe for
Share:
Read more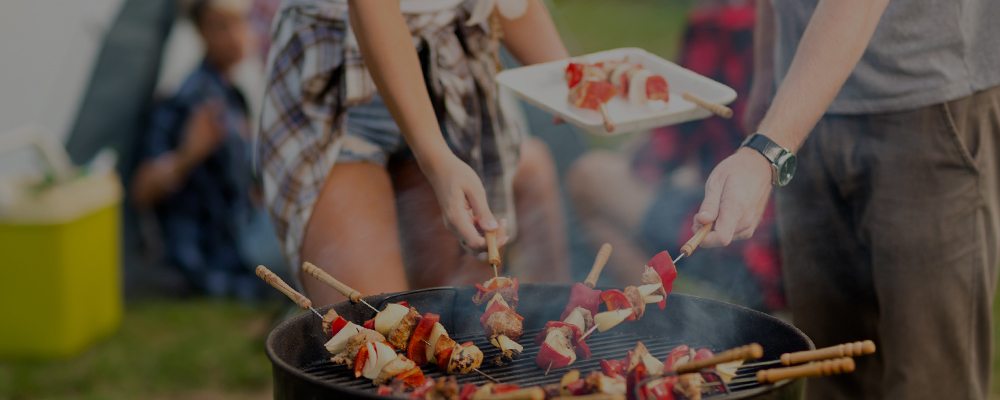 Something about the nostalgia of classic camping foods immediately takes you back to laughing and gabbing around the campfire. Some of the best summertime memories come from sharing a delicious meal with friends and family in the great outdoors. But knowing what food to pack for camping can be tricky because it has to be easy to transport, filling and scrumptious. To make planning your next camping menu a breeze, this article will tell you what food to bring camping, plus some creative camping food ideas for using your ingredients.
Top 20 Foods to Take on Your Camping Trip
Whether you plan on climbing a mountain or lounging by the fire, here are 20 of the best camping food ideas for any outdoor adventure.
1. Bread
As the basis of so many easy meals, bread is a m... Read more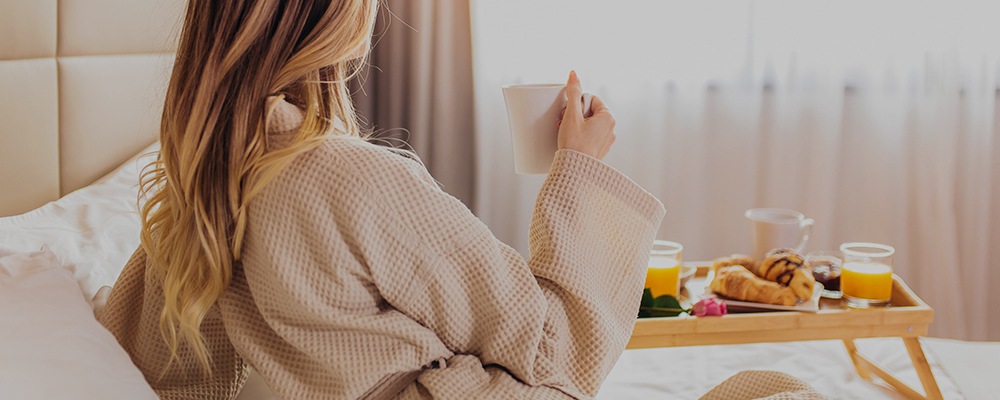 What's better than a relaxing breakfast in bed? Whether it's a romantic breakfast in bed, an expression of parental appreciation or just between besties, nothing says, "I love you" quite like a thoughtful meal you can enjoy in your pajamas. But pulling off a flawless breakfast in bed can be tricky — you need to pick out the exact right recipe, plate it perfectly and avoid messes. To help you give your loved one the special day they deserve, we've put together 10 pro tips and three recipes to create the best breakfast in bed you've ever served.
10 Tips for a Cute Breakfast in Bed
Follow these 10 tips to deliver the perfect breakfast-in-bed experience, from cooking to cleanup.
1. Plan It Out
With breakfast in bed, it's truly the thought that counts, so put some ex... Read more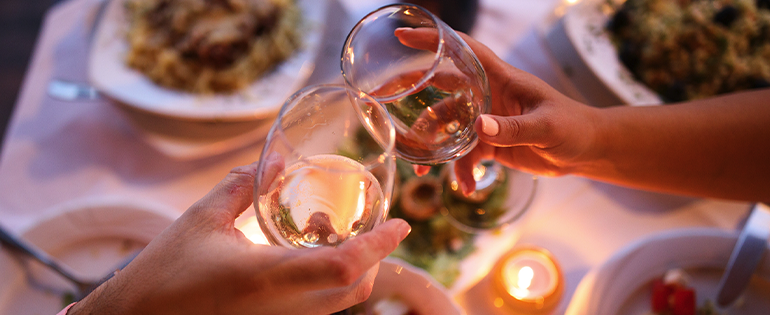 If you're looking to do something special for your sweetheart, surprise them with a romantic candlelit dinner. This sweet and timeless gesture makes for the perfect at-home date night and will be sure to make your partner feel loved and appreciated. Take a look at these tips to get you started.
1. Plan the Menu With an Italian Sausage Recipe
The first step to preparing a homemade meal is to figure out what dish you'll be serving on your special evening. Be sure to take your partner's food preferences into consideration and craft a meal based on their personal tastes. Then, assess your cooking ability and decide what type of recipe you can pull off with your level of expertise. If you'd like a sophisticated dish that doesn't require a lot of effort, try something with Itali... Read more