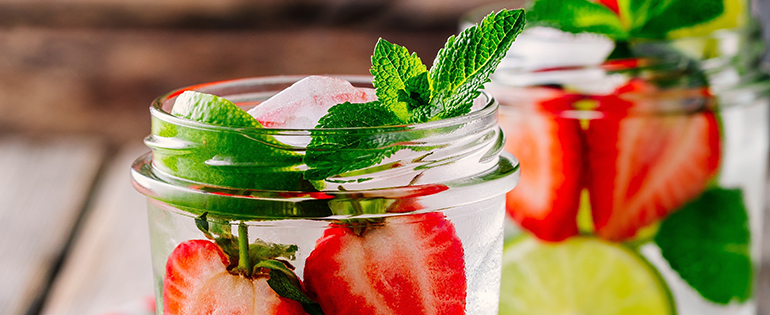 Summertime may give you tons of opportunities to hang out in the beautiful weather, but it can still be hard to lose weight. After all, those pool parties and picnics usually involve calorie heavy foods. Rather than worry about gaining weight or losing your healthy momentum this summer, use some of our hints to make good choices. That way, you can go to all the social gatherings you want and always leave feeling good about the foods you eat.
Bring a Bottle of Infused Water With You
Did you know your brain sometimes sends hunger signals when you are actually thirsty? Make sure you never misread your hunger pangs again by taking water with you. Buy a reusable water bottle and fill it throughout the day. For an added boost of flavor, try infusing your regular water with slice... Read more
Read more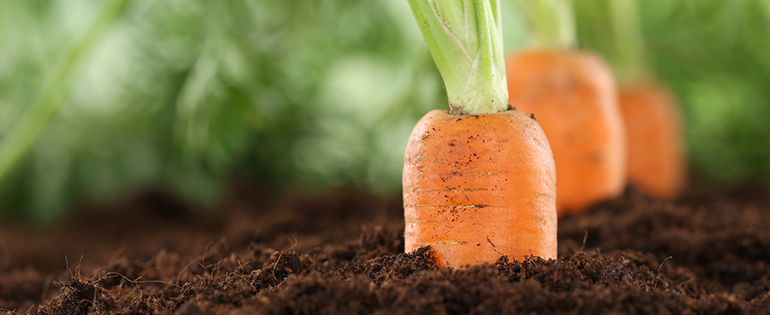 Have you ever wished that you knew your vegetables were not just fresh but also picked only moments before you used them in your favorite recipes? Your dreams can come true! The answer is to grow your own vegetable garden.
Worried that you need some kind of "green thumb" or magical ability to grow veggies that are delicious for you and your family? The truth is that all you have to do is follow a few simple tips. Even if you have only a windowsill or patio, you can grow at least some of the produce necessary for your next healthy sausage recipes for dinner.
Check out these ideas to grow a garden your neighbors will envy — and maybe enjoy, too!
Tips to Growing Veggies Out... Read more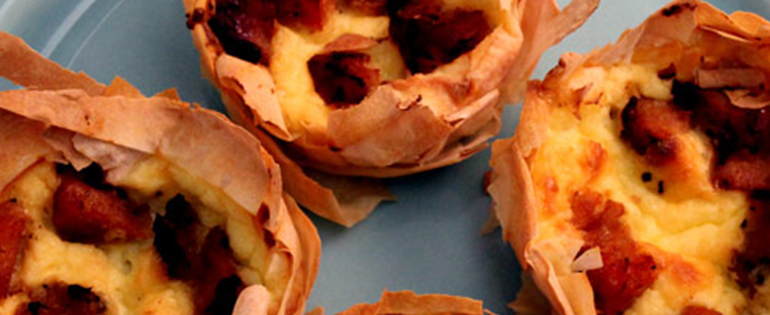 Many families are now opting to celebrate Easter with a festive brunch instead of a full-blown dinner extravaganza. Others enjoy a late morning breakfast in anticipation of a bigger meal later in the day. No matter which category suits your needs, you will want to have wonderful sausage recipes for breakfast on hand.
Want inspiration for the best breakfast sausage recipes available? Check out these favorites from Premio Foods.
These savory and filling Premio Brunch Cups will make your family think you worked as hard as the Easter Bunny. Don't worry, though; they can be created without much fuss. Containing merely six ingredients that you probably already have in your refrigerat...
Read more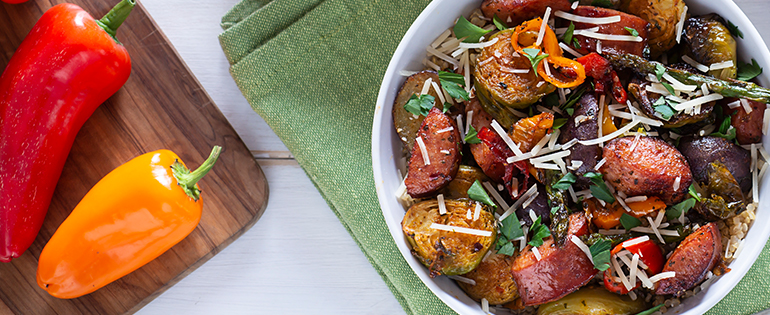 Before you resort to another night of fast food or ordering takeout, consider this: preparing a delicious, nutritious meal can take less time. In fact, you can prepare a meal for one or for a whole household of hungry folks in under an hour.
What is the key to being able to produce incredible entrees like quick, 30-minute sausage recipes for dinner or warm breakfast items without any fuss? Take the following tips into your kitchen every time you plan a meal.
Tip #1: Double Up on Meal Prep
The next time you make a meal like sausage and p... Read more

When is the last time you've felt like there were enough hours in the day? Between spending the day at the office, rushing kids from one activity to another, trying to plan and cook meals and do the shopping, it can easily feel like there isn't time in the day to breathe. As a member of today's fast-paced society, what can you do to ease this constant strain of busyness on yourself? We'd like to suggest that meal prep is a fantastic first step to getting some of your lost time back and making your days a little less hectic. While this may seem like only one small step, you may be surprised just how much time it allows you to reclaim for yourself.
Why Should You Try Meal Prep?
At the thought of adding yet another step into our days, many of us may initially... Read more