Summer Backyard BBQ Must-Haves
Summer and outdoor family fun go hand-in-hand like sweet Italian sausage and crusty French bread style sandwich rolls. If you're eager to make the most of warm weather, delightful breezes and a blooming backyard, keep these BBQ tips in mind. After all, picnics are best enjoyed when you've prepped for every eventuality.
Below are some of the must-haves to make sure your family cookouts go off without a hitch.
Pile on the Food — Safely
Everyone gets hungry after an afternoon of splashing in the pool, playing badminton or just talking the hours away. Stock up on some of those classic picnic ingredients ahead of time for your favorite recipes like succulent kebabs featuring the best Italian sausage with mint pesto sauce. You might also try hot Italian sausage burgers if any family members love spice.
Be sure to keep food safety in mind when preparing, handling, storing, serving and putting away your items. For instance, always clean your utensils thoroughly after handling raw meats. Additionally, refrigerate foods that could spoil after about 20 minutes instead of allowing them to sit outside for long periods.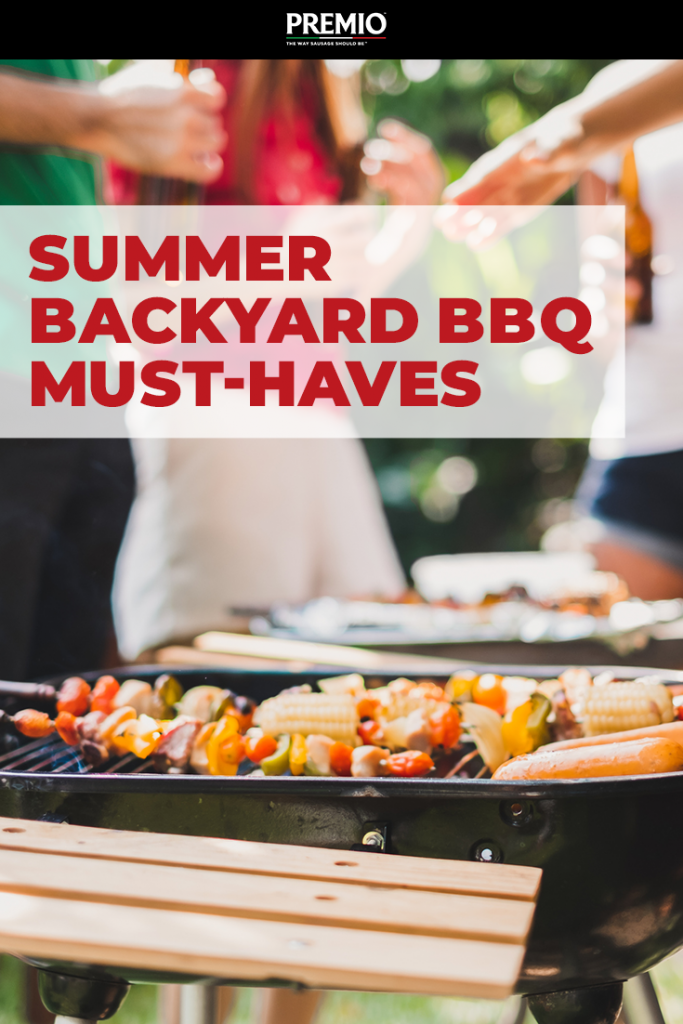 Get Some Music Going
Music adds so much to any BBQ, but it can be tough to get the right boost of volume. Invest in Bluetooth compatible speakers that will allow you to play whatever you want from your device. As an alternative, you could ask the musicians in your family to sing and play on their instruments as a sort of impromptu concert.
Of course, keep the neighbors in mind and don't go overboard by increasing the sound too much, particularly after dusk. They might not appreciate your preferred tunes.
Vary the Beverages
To make your backyard family BBQ extra special, try bringing out some of the beverages you don't usually offer. While the most important will be water — most people don't realize how quickly they can become dehydrated in the heat, even if they're kicking back — other drinks may include sodas and juices. Alcoholic beverages can be an option for grown-ups, too, but just ensure they are kept far from the reach of minors.
Anticipate Your Seating Needs
Unless you want to drag your wooden chairs out of the dining room, figure out your seating arrangements ahead of your BBQ. Lawn furniture and foldable stadium chairs make terrific choices. Plus, they can be moved easily from spot to spot.
Have a Variety of Fun Activities
Games and toys such as Frisbee, croquet, scavenger hunts, water blasters and volleyballs give everyone something to do. Even if you don't end up using all of the available options, you're often better off with too many than too few.
Light up the Night
Is it a perfect summer evening to hang out in the backyard and watch the sun go down? String outdoor lights around your picnic spots to make navigating your backyard simpler and to give your space a fun ambiance. 
Summer is an ideal time to get closer to nature and enjoy the outdoors. Fire up the grill, grab some Premio Sweet Italian Sausage and make the most of this terrific season. To find the Premio sausage you need for your summer dishes, check out our store locator.