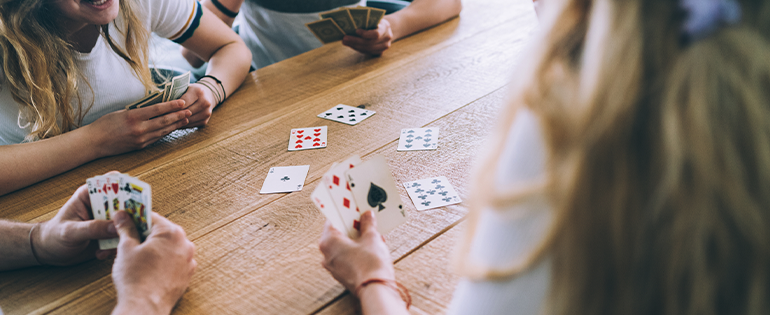 For many families, dinners are a time where they can slow down from the hustle and bustle of the day and come together — but kids may not look forward to it as much as their parents. To get everyone on board, try making the time meaningful and engaging with fun, family-friendly games and conversation starters — and, of course, adding some great Italian sausage recipes to the menu.
Dinner Games and Activities
Try out one of these family activities during your next family meal!
Telephone
This classic game is simple — one person thinks of a sentence, then whispers it to the person beside them. That person repeats what they think they've heard to the next person in line, and so forth until the phrase returns to the starting person. See how close your family got to pres... Read more