How to Throw the Best Homegating Party This Fall
Football season is here, which means it's time to gather up your friends and family to host a homegating party. Unlike tailgating, which you usually do in the football stadium's parking lot, homegating takes place at home.
Whether it's a regular-season game or the Super Bowl, there's nothing like cheering on your team with an assortment of fun foods — right from the comfort of your own home.
To help you get started, we've put together a few tips on how to throw the best homegating party this fall.
How to Throw a Homegating Party
If you are getting ready to host a homegating party with your friends and family, here are a few tips that will make preparation simple and stress-free.
1. Add Football-Inspired Party Decorations
For the perfect party backdrop, you can choose either a football printed tablecloth or a burlap table runner for a rustic touch. Adding artificial turf for some of your food displays will help create a homegating theme. You can also use mini chalkboards to share what each menu item is.
Little details such as stickers, football-themed bottle wraps, a banner and football-shaped balloons can add the finishing touches.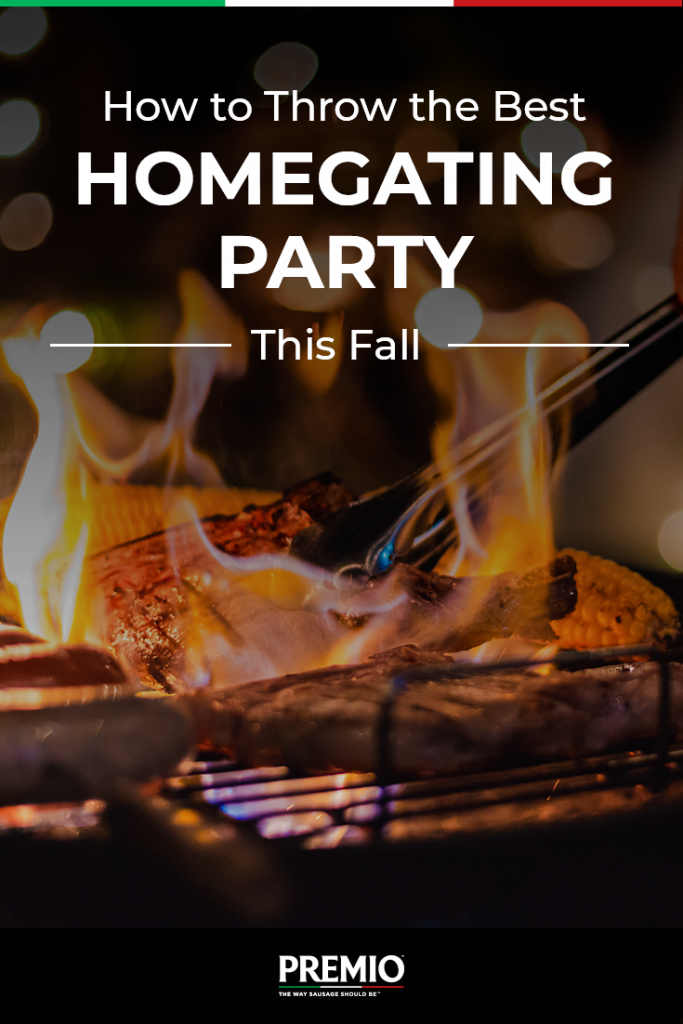 2. Support Your Team Colors
While you can always go with a more general football theme, your guests will appreciate munching on party foods that celebrate your favorite team. From colored sparkling water to dyed frosting on cupcakes, you can support your team by choosing foods that feature their specific colors.
3. Consider Hosting a Homegating Potluck
A potluck can be a great way to save on costs and allow your guests to try out some new recipes. You can supply the main dishes and then request that your guests each bring a drink, side or dessert.
You can suggest classic homegating party foods such as chips and dip, cheese boards, fruit and veggie trays or spicy wings.
Elevate Your Party With Brat and Beer Dip
One party food recipe that is sure to be a crowd-pleaser is a savory, cheesy dip. Our Thirst and One recipe, better known as a brat and beer dip, will be hard to resist at your next homegating party.
This dip combines crumbled bratwurst with sauerkraut, beer and plenty of cheddar cheese. Bacon and red onion add a burst of flavor and complement the other ingredients. Once you've cooked your ingredients and added the cheese, your finished brat and beer dip is ready to be served with your favorite chips.
Throw an Unforgettable Homegating Party With Premio Foods
With a variety of turkey, chicken and pork sausages available, Premio Foods has the quality meat you need to complete a variety of homegating recipes. No matter which you choose, you can count on Premio to deliver perfectly seasoned meats that taste exactly the way sausage should be.
Find Premio products near you with our convenient store locator tool.
Are you planning on trying any of our homegating party tips and tricks? Let us know in the comments!