Special Stay-Home Dinner Date Ideas for Valentine's Day
Valentine's Day calls for sharing a pleasant evening with your partner.
But before you retrieve your fanciest outfit and prepare to step out the front door together, think of the benefits of serving Valentine's Day dinner at home. For starters, it'll avoid the hefty bill after a night of fine-dining. Home is also where you can eat whatever your heart desires in comfort.
Consider the warm message it sends when you share a delicious meal that you cooked yourself. If these benefits have convinced you to have date night at home this Valentine's Day, here are some ideas to craft that perfect romantic dinner for two.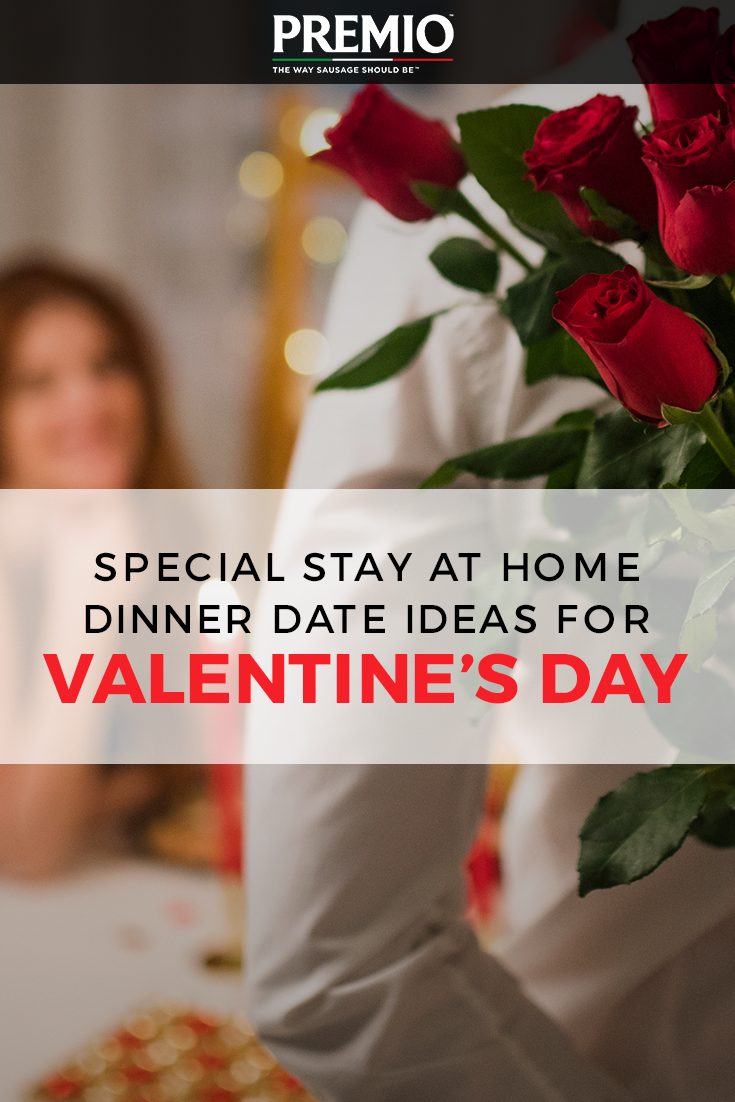 Choose a Protein
Deciding what dish to prepare? Quality meat makes or breaks the main course. Switch up the usual steak this year with fresh Premio sausage. We have over 40 varieties of meat available for a range of exquisite tastes, from classic pork or chicken sausage to world flavors like bratwurst, chorizo and kielbasa.
If you're anxious about getting the Valentine's Day prep just right, anyone can cook juicy sausages for two on a stovetop, grill or oven, so you can prepare a dinner date without the fuss. You'll know you sauteed or baked the meat properly if the center is no longer pink, the juices run clear and the internal temperature reads at least 160 degrees Fahrenheit.
Premio sausages on their own will make a delectable main course for both your plates. But if you're looking for a fine pairing for your Italian meat selection, think about having pasta as an accompaniment.
Coupling Sausage and Pasta
Of course, you'll find no shortage of pasta types out there that represent faithful Italian cuisine. Between spaghetti, penne, farfalle (bowties), fusilli and rigatoni, you can choose a personal favorite and make them work with many sausage meats and sauces.
For a twist, Mediterranean Tortelli mixes stuffed shells with parmesan cheese, tomatoes, vegetables and a splash of white wine for a medley of tastes — no sauce necessary. While we suggest Premio Hot Italian Sausage for a fiery hint, our milder varieties go just as well.
Ground sausage like Premio Sweet Italian Sausage Meat can be shaped into flavorful meatballs to adorn your dishes, a good substitute for regular links.
We know it's a little cheesy — but our recipe for Valentine Ravioli Hearts Filled with Sausage is worth trying this February 14th. You'll find directions for creating and shaping your own dough, a loving gesture in itself. A smooth blend of Premio Sweet Italian Sausage and cream and ricotta cheese stuffs every shell.
With dinner prepared and set, all that's left is to uncork the wine, light the candles and enjoy your lovely date this Valentine's.
Select a Premio Sausage Today
Premio Foods is your best source for Italian meat to include in your next kitchen masterpiece. Search all our classic and specialty sausages and find the perfect taste for your palate. If you're looking for a specific product of ours, use our store locator and find a seller nearest to you.