10 Ways To Make Pizza Night Fun For Kids
Making pizza with kids is truly an experience to remember. It can be messy and involve some cleaning up later, but their enjoyment makes preparing this American favorite together more than worthwhile.
Keep reading for some tips on how to throw a pizza night for kids:
Creative Ways To Make Pizza With Your Kids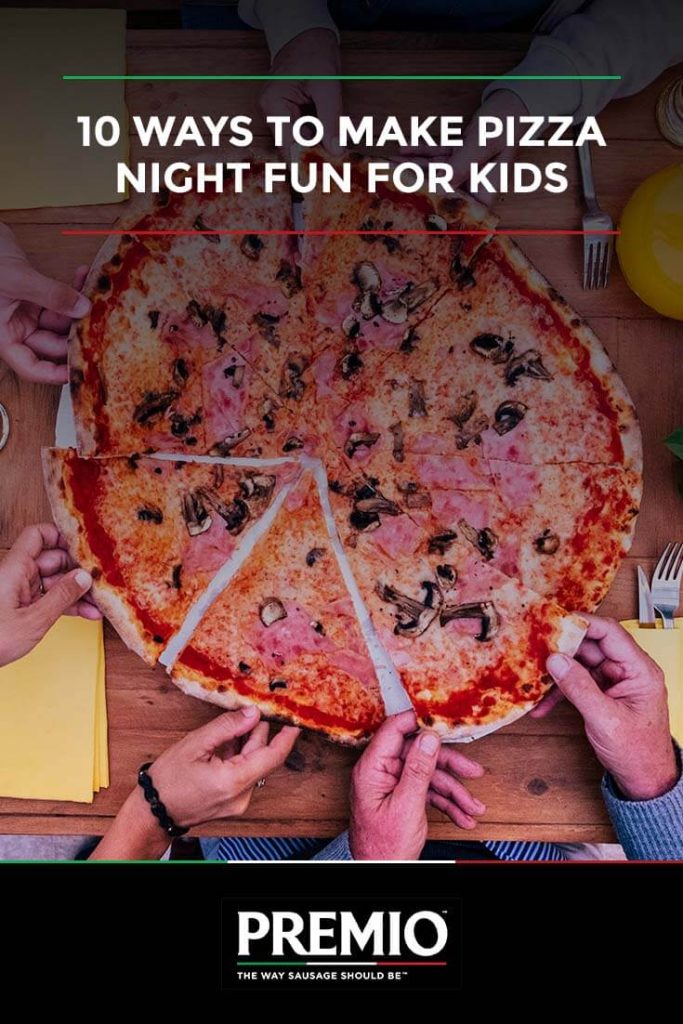 Some ways to get the kids interested in making pizza:
Make the pizzas miniature:

 Breaking the dough into small pieces for palm pizzas or pizza bites is good for when you're going to be feeding kids. Smaller pizza means less food gets wasted, and you can save any leftovers for a quick snack. 

Decorate the pizzas: You might persuade 

Kids who are picky-eaters with creative animal-themed pizzas with pepperoni ears and olive eyes. If a child always wants a plain pizza, let them see how much fun playing with the ingredients is and give them time to try eating it on their own.

Make seasonal pizzas:

 Decorate the pizza in festive shapes.

Make pizza kabobs:

 Pizza on a stick has an unusual appearance but is just as good and makes excellent bite-sized portions for young kids. 

Use quality ingredients:

 Make a nutritious pizza topped with meat, fruit, and veggies.

Use their favorites: 

Make the ingredients they love most available. 
Fun Types of Pizza to Make
Below are a few kid-friendly pizza ideas for starting your own recipes using protein-rich ingredients. These types of pizza are especially popular among children:
Breakfast scramble pizza:

 Top it with your favorite cheese, some fully cooked sausage and pre-prepared scrambled eggs. You can eat breakfast on pizza at any time of the day.

Macaroni and cheese on pizza: 

Top it with cooked macaroni noodles and sausage, and use a garlic bread crust. Macaroni and cheese is a classic kids' dish, and the sausage adds umami flavor and nutritional value, making this a filling meal.

Deluxe pizza your way:

 Set out bowls of all your favorite toppings like cooked sausage, sliced bell peppers, black olives and others. Let each child pick the ingredients to put on their personal pizzas.
Family Time Through Pizza
For the most time to spare, make preparations to store the ingredients you will need so you can avoid a trip to the grocery store while you do everything else on the same day. Below are some fun pizza ideas for kids to help you know what ingredients to collect:
1. The Dough
What type of dough you use might be the most important aspect of cooking a pizza with kids. Making dough from scratch takes more than one day and is probably best for a cooking lesson with older kids.
If you use pizza dough that has to be pre-prepared, it's best to make it yourself and reserve it for the day of your pizza party. There are many great alternatives for traditional pizza dough that is ready to bake. You can buy dough in stores, and you can even use other food items for your crusts, such as ground oats, rolled slices of bread and cooked vegetables like cauliflower or sweet potatoes.
2. The Shape
With control over your dough, you can make creative shapes for your pizzas instead of the traditional ovals or the cafeteria-style squares that kids are used to seeing. Let them use their imaginations to craft pizzas into familiar shapes like stars, hearts and gingerbread men. It helps to have cookie cutters on hand for mini pizzas.
Complex shapes will expand and flatten out in the oven, so cutting clean lines and keeping it simple works the best for pizza projects. A shape like an umbrella with narrow parts and several curves and edges is likely to look very different after it cooks, so prepare the kids in anticipation of what might happen.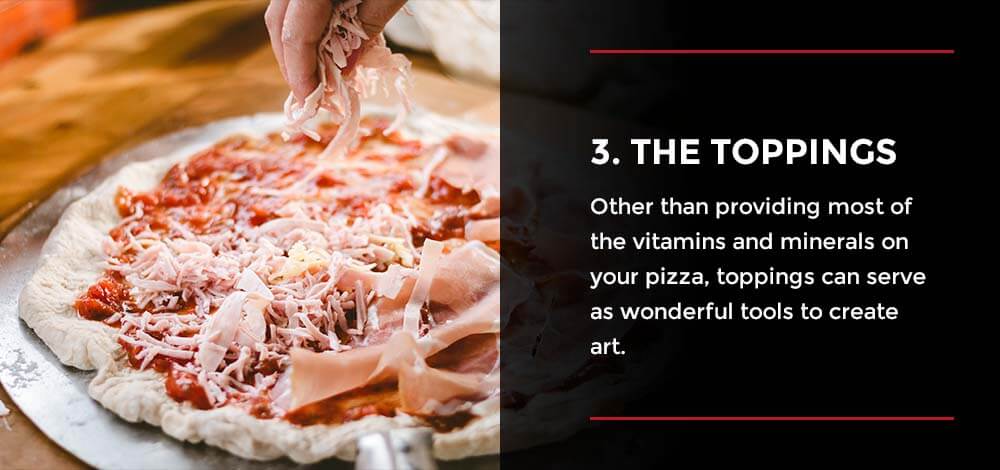 3. The Toppings
Other than providing most of the vitamins and minerals on your pizza, toppings can serve as wonderful tools to create art. Unlike the shape of the crust, the toppings generally stay in the same position as the cheese melts, so your creations will look about the same when they're finished.
Pizza Night For Kids Who Are Picky Eaters
Here are some quick tips for creating pizzas with the kids:
They might be willing to try a healthy topping if they see you or another child enjoy eating it. Always make a few extra slices or minis with the best ingredients in case they change their minds.

Mix up their expectations by using different ingredients than usual. For example, if your child is used to seeing tomato sauce on a pizza, try using barbeque sauce or alfredo sauce instead to see if they enjoy the new flavor.

Make sure you bring out the toppings you know they will eat, along with various other toppings that they could decide to try.

Be sneaky with how you incorporate healthy ingredients. Some pizza crusts made from mostly cauliflower can taste almost exactly like the real thing, and cauliflower crusts are gluten-free while lacking the refined sugars and fats some traditional pizza crusts have.
Use Premio Pizza Recipes to Help You Along
Want to make pizza night fun for children using helpful pizza recipes to guide the experience? Below are some of our recipes at Premiofoos for sausage pizza to make the kids happy:
Mini Pineapple Sausage Pizzas
The combination of sweet pineapple and savory sausage makes these mini pineapple sausage pizzas delicious and useful for developing palates. They are the perfect size for children to hold, and they are filling enough for adults to enjoy in larger portions. 
Premio Pizza Tornadoes
These unique Premio Pizza Tornadoes are kid-friendly pizza kabob that you can adorn with nutrient-rich cherry tomatoes and mushrooms. The twisted crust gives the kabobs a fun shape, and kids enjoy making them. 
Premio Sausage, Pear & Brie Flatbread
Kids with a sweet tooth tend to appreciate the taste of honey and the natural sugars in pears. This makes the Premio Sausage, Pear & Brie Flatbread an excellent choice for picky eaters. You can use all of the seasonings on your slices of pizza to appreciate the gourmet taste, and you can simplify the ingredients for small children who are pleased with simpler flavors.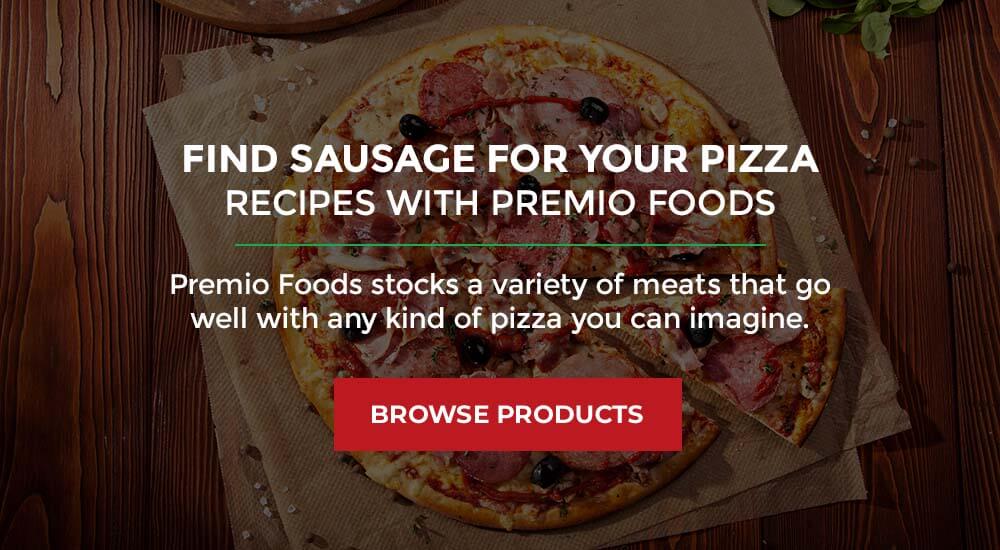 Find Sausage for Your Pizza Recipes With Premio Foods
Are you ready to host a pizza party for children? Premio Foods stocks a variety of meats that go well with any kind of pizza you can imagine. Use our store locator tool to find quality sausage products for your toppings.