Guide to Avocado Toast
Avocado toast has quickly become a breakfast staple and a delicious between-meals snack. It's many people's go-to choice for a healthy, easy-to-make meal option. If you frequently enjoy avocado toast, you may be looking for ways to keep it interesting, maybe by adding healthy fruit and veggies or some spices to kick it up a notch.
Check out our guide below for some helpful tips and tricks to help you make the best avocado toast for your next breakfast treat.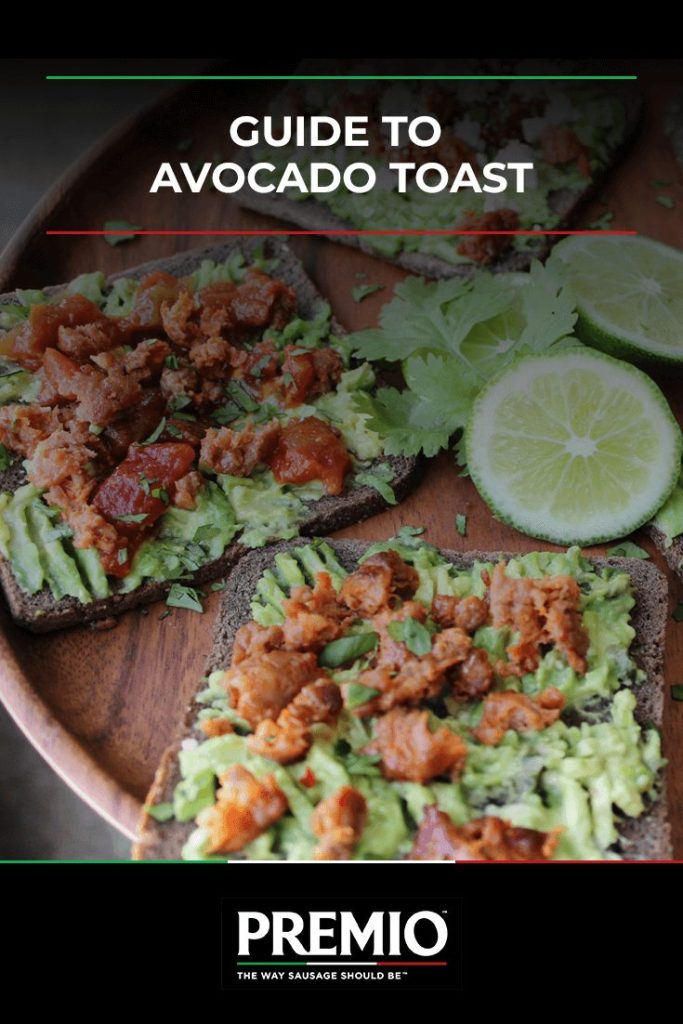 How to Make Avocado Toast
You can prepare avocado toast in only a few minutes, which is why this tasty treat is so popular. For those looking for a quick bite to eat during a busy day, avocado toast is the way to go. Here are some of our top tips for making delicious avocado toast.
1. Find the Perfect Avocado
Choosing the best avocado is essential to creating the perfect spread to accompany your toast. You'll want to select an avocado at the proper ripeness to ensure it tastes the best. Ripe avocados are usually a little soft to the touch but not too mushy, and their skin is a little darker in color. If you buy an avocado that matches these descriptions, you'll be well on your way to creating the perfect avocado spread.
Bonus tip: If you enjoy avocado toast for multiple meals throughout the week, purchase a few avocados at different stages of ripeness to ensure they last you until the end of the week.
2. Choose Your Toppings
If you want to add some delicious topping to your toast, now is the time to select them and set them aside. You'll want to make anything that needs cooking, such as meat, before popping the bread in your toaster to ensure it's ready to go on top once you finish making the toast. Prep any other toppings, such as fruits or veggies, and set them aside in a small bowl or dish.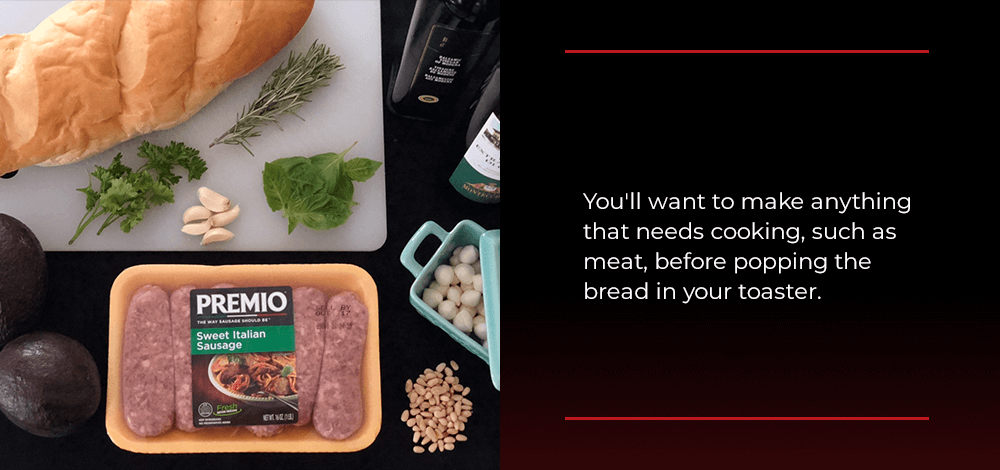 3. Prepare the Avocado
Now it's time to prepare the essential ingredient — the avocado spread. You can do this by slicing the avocado into thin pieces and mashing them together before spreading it on your toast, so you don't tear apart your bread. First, cut the avocado in half and twist the two halves to pull them apart. Then, carefully use a knife's edge to remove the pit. Once you've done that, use the knife to cut the avocado into thin slices and scoop them into a bowl with a spoon.
You can then use a fork to mash the avocado into a creamy spread. Of course, you can always leave a few chunks of avocado if you prefer.
4. Select the Best Bread
Before you can make the toast, you need to select the perfect slice of bread. Of course, any bread you have in your pantry could work. However, you may want to opt for a healthier option, such as whole wheat, to provide a sturdy base for the avocado spread — especially if you plan on indulging in toppings.
5. Assemble the Toast
You've got your avocado spread, topping and bread, so now you need to put it all together to create the perfect avocado toast. The first step is to achieve your ideal level of bread toastiness. Then, use a butter knife to spread the avocado, add some delicious toppings for a delightful treat and enjoy.
Best Toppings for Avocado Toast
Are you wondering what to add to avocado toast to mix things up and add some extra flavor? We've got the answers for you. Check out our list below for a few of the best toppings for avocado toast.
Sausage
Sausage is a breakfast side staple, and it goes amazingly well with avocado toast. If you're looking to add protein to this delicious treat, sausage is the way to do it. You could choose from authentic Italian sausage for a classic taste, or why not try chorizo sausage to spice things up a little?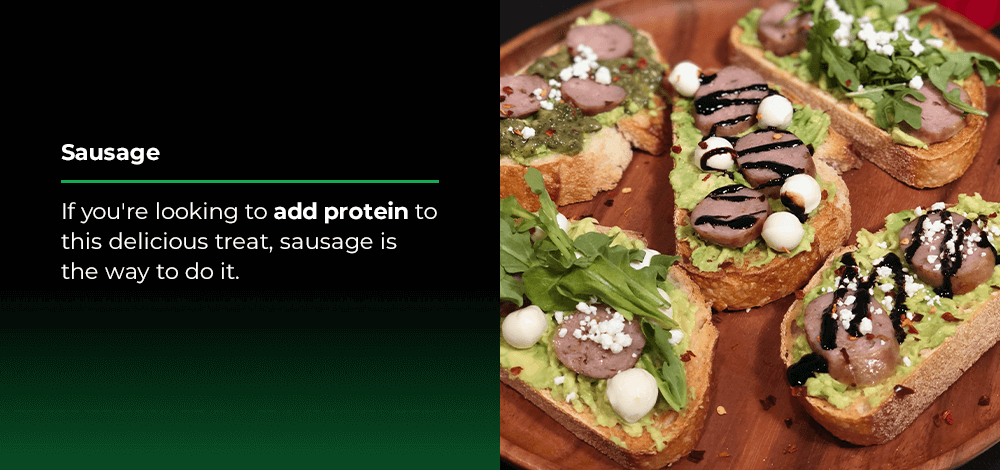 Tomatoes
Tomatoes are one of the best hassle-free toppings you could add to your avocado toast. All you need to do is cut a few juicy cherry tomatoes in half, and they are ready to go as your next topping. If you want to add a touch more flavor, sprinkle basil on top for some extra flair.
Eggs
Are you interested in finding out how to make avocado toast with egg? You'll be happy to learn that it

's quick, easy and delicious. Make your favorite egg style — whether it's poached, scrambled or sunny-side up — then put the egg on top of your avocado spread for a delicious finish. Eggs are the perfect, high-protein ingredient for making a healthy and filling breakfast avocado toast treat.
Fresh Fruit
You can choose from several types of fruit to create a deliciously sweet topping that goes together well with crispy toast. From strawberries to bananas to blueberries, the possibilities are endless.
Avocado Toast Recipes From Premio
If you and your family are avocado toast enthusiasts, it may be tricky to think of creative toppings to keep your favorite treat interesting. Luckily, we have all the recipes for you to follow to change up your avocado toast and indulge in some new tastes that you and your loved ones are sure to love.
Our Premio sausage avocado toast recipe combines your favorite sausage flavor with whole-grain or pumpernickel bread, fresh salsa and a hint of garlic, lime and cilantro for extra flavor. This recipe is perfect for adding a unique twist to the classic avocado toast to give you a delicious and filling breakfast meal or afternoon snack.
You can also go DIY with sausage avocado toast by selecting your favorite toppings. To start, you'll need Premio sweet Italian chicken sausage or your favorite sausage product, two avocados and lemon juice. You can then take this dish to the next level with additional toppings such as tomatoes, roasted red peppers, cheese, eggs, pesto or even hot sauce for an extra kick.
Purchase Premio Sausage for Your Avocado Toast at a Store Near You
Authentic Premio sausage is one of the best toppings to add a little pizzazz to your classic avo toast. With over 40 flavors to choose from, including chicken, turkey, Italian and several world flavors, you'll be sure to find the perfect sausage product to suit your tastes. Find high-quality Premio products in a store near you today to add unique flavors to your classic avocado toast.