Healthy Meals You Can Freeze
Your freezer might just be the most underrated appliance in your kitchen. Not only does it allow you to make ice and keep foods longer, but it can save you from giving in to cravings. After all, when you have healthy frozen meals on hand, you and your family are less likely to indulge in fast food and snacks.
What's the Big Deal About Freezing Sausage Recipes?
Freezing meals ahead of time can offer numerous benefits beyond keeping your health on track:
Freezing allows you to take advantage of all those grocery store bulk food sales.
You'll spend less time preparing meals if you occasionally make a double batch of your favorite sausage recipes and freeze the rest for later.
Picky eaters can never say that you have nothing for them to eat, because a dish they love is as close as the freezer!
You have zero excuse for skipping a meal because "there's nothing in the house."
Mornings can be spent relaxing rather than trying to whip up a few different items for everyone in your household.
You can take frozen meals to work and get a real lunch instead of buying unhealthy products from the vending machine.
Controlling the portions for bratwurst and other recipes is simple when you freeze the dishes ahead of time in pre-measured amounts.
What Constitutes a Healthy Meal?
Excited by the thought of making better use of your freezer? Make sure that all the recipes you freeze contain a variety of whole, natural ingredients. That way, you can reheat several recipes and get a full serving of nutrients including proteins, vitamins, minerals, carbs, good-for-you fats and so much more.
Here are some flavorful, filling recipes featuring everything from sweet Italian to hot Italian sausage to get your freezing game started.
Terrific Sausage Meals to Make Ahead and Freeze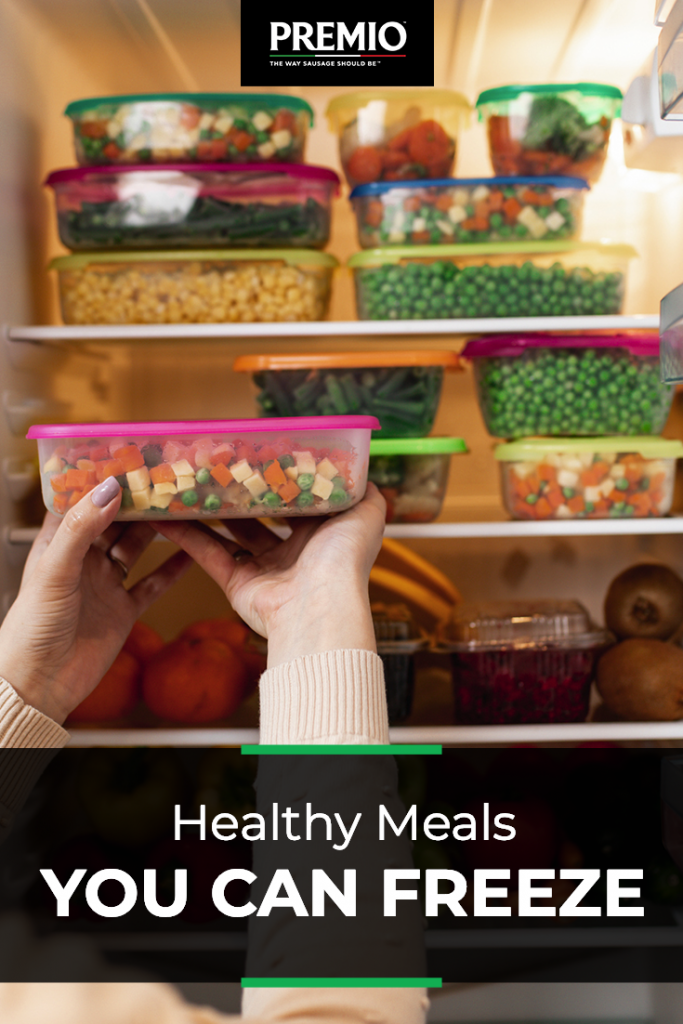 The next time you're making meals, remember these single-pan mouthwatering recipes. Be sure to double all the ingredients so you get servings you can eat right away and others you can freeze for later:
Why wait to make your future self happier? Freeze more meals so you can get the advantages that come from being pragmatic, practical and healthier.
Start browsing our culinary creations for sausage recipe inspiration today!