How to Have the Perfect Date Night at Home
If you're looking to do something special for your sweetheart, surprise them with a romantic candlelit dinner. This sweet and timeless gesture makes for the perfect at-home date night and will be sure to make your partner feel loved and appreciated. Take a look at these tips to get you started.
1. Plan the Menu With an Italian Sausage Recipe
The first step to preparing a homemade meal is to figure out what dish you'll be serving on your special evening. Be sure to take your partner's food preferences into consideration and craft a meal based on their personal tastes. Then, assess your cooking ability and decide what type of recipe you can pull off with your level of expertise.
If you'd like a sophisticated dish that doesn't require a lot of effort, try something with Italian sausage. This meat is incredibly versatile and can be grilled and served in a variety of different recipes. Sweet, mild or spicy, Italian sausage makes the perfect addition to any meal.
Consider grilling up one of these Italian sausage recipes with Premio sausage:
2. Prepare for Your Meal in Advance
Make sure to buy what you need a few days in advance to ensure you won't be scrambling for ingredients at the last minute. Once you have your ingredients, prepare them for cooking ahead of time. This means chopping vegetables, seasoning meats and pre-measuring ingredients. Make sure to set out all of the cooking utensils you'll need before you begin cooking, too. This will make the cooking process move smoothly and efficiently on the day of your date night.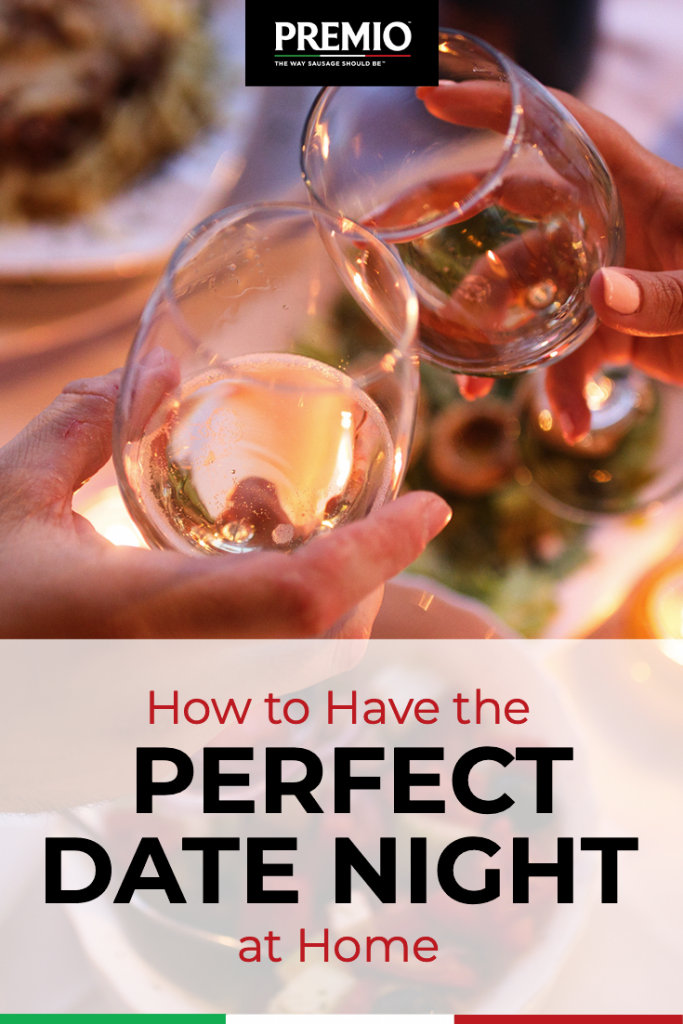 3. Create a Romantic Atmosphere
No romantic dinner date is complete without all the bells and whistles. First and foremost, be sure to set the table with all of the plates, glasses and utensils you'll need to enjoy your meal.
Now, it's time for the cosmetic touches. Prepare your space with candles, flowers, linens and mood lighting to set the stage for romance. You can even create a date night playlist with your partner's favorite love songs to play during dinner. If you're feeling really creative, you might also put together an eye-catching centerpiece to place in the middle of the table.
Buy Italian Sausage From Premio Foods
If you're looking to wow your date with a delicious Italian sausage recipe, Premio Foods has you covered. We have been passionately producing a wide variety of quality sausages for over 40 years. From traditional Italian favorites and bratwurst to chorizo and kielbasa, Premio Foods has authentic Italian sausage for any occasion.
Use our store locator to find Premio Foods near you, or contact us with any questions or feedback. And don't forget to comment below with your favorite sausage recipes!