Cooking Sausage 101
Summer fairs may be over, but that doesn't mean you and your family can't enjoy a traditional Italian sausage sandwich topped with onions and peppers. Toss in a snow cone or ice cream for dessert, and it's like an evening at your local fair.
Now that you've got dreams of sausages dancing in your head, how do you make them come true? Get started with our four tips for cooking up some real Italian sausage.
1. Choose Your Cooking Method
You know what's wonderful about sausage? It can meet your cooking mood. Don't feel like using the stovetop? Not a problem. Can't grill because of the rain? No worries.
With sausage, you've got three great cooking options:
Grill: A grilled traditional Italian sausage is something to behold — and taste. If you've got an outdoor grill and the weather's great, take advantage of it!
Oven: If you're a multitasker, broiling your sausage is an excellent option. Pop the sausage in the oven and then go about doing what you need to — from getting the table set to preparing side dishes, like a salad.
Stovetop: Adding onions and peppers to your dish? Cooking them with your sausage on the stovetop makes for a delicious combination that'll leave you and your family wanting seconds — and thirds.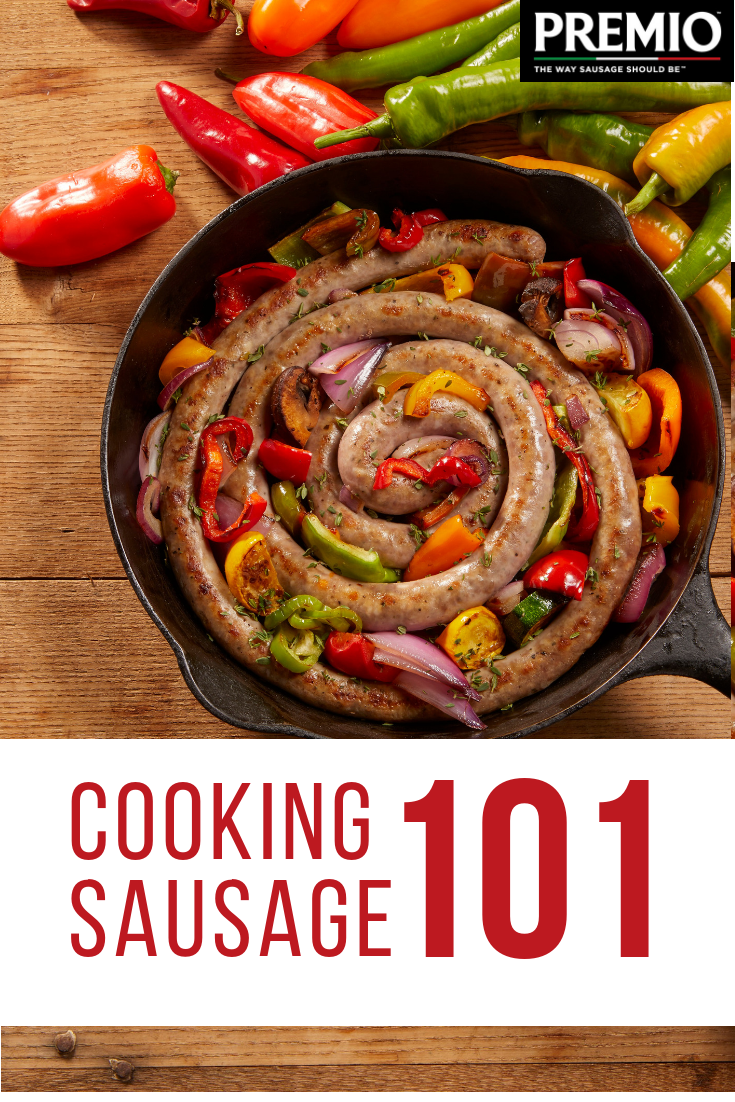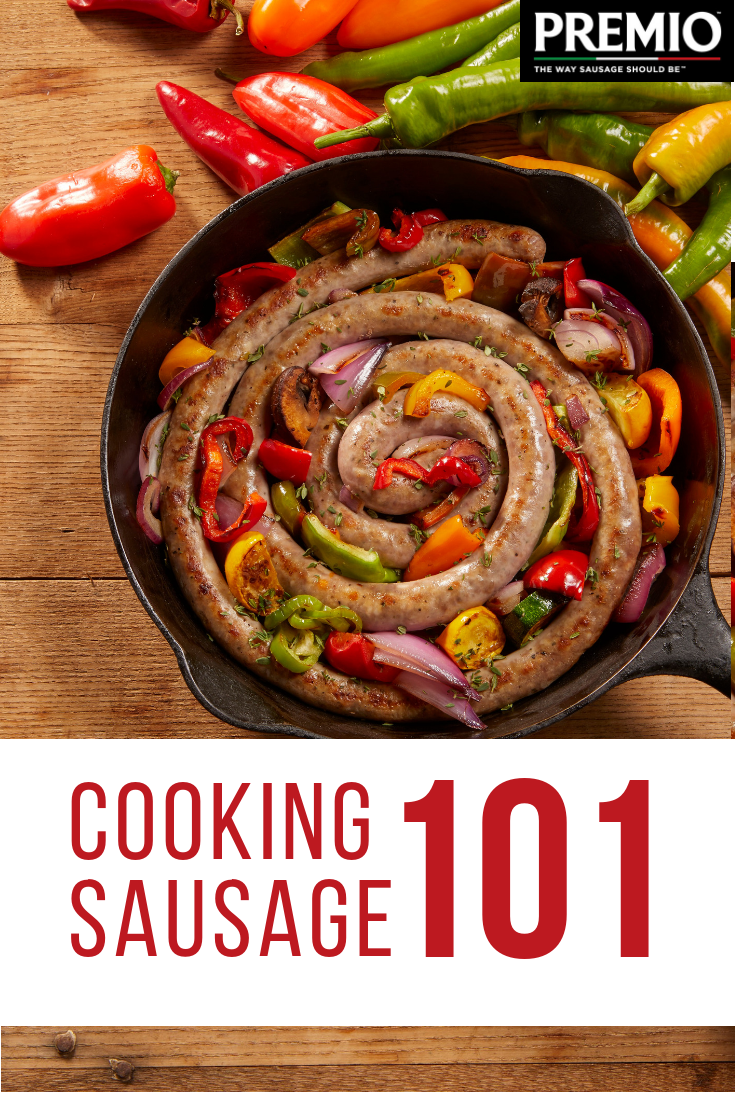 If you have a grill and stove, play around with your cooking options to see which one you like best!
2. Turn the Temperature Up
The golden rule when it comes to traditional Italian sausage is to cook it to a minimum of 160 to 165 degrees Fahrenheit. We recommend a medium temperature, which is around 325 degrees Fahrenheit.
Preheat your oven, grill or skillet before you begin your mini cook-off:
Grill: Use a medium flame.
Oven: Turn to the "Broil" setting or a temperature of 350 degrees Fahrenheit.
Stovetop: Have your dial at the halfway point and add three tablespoons of water to your skillet.
And now, we wait.
3. Set Your Timer
Real Italian sausages are worth the wait, so embrace your patience during the next several minutes:
Grill: Keep turning your links for 15-20 minutes on the barbie.
Oven: Once your broiler is warmed up, let your sausage sizzle for 10-12 minutes in your oven. If you're not using the broiler, bake for 18-20 minutes at 350 degrees.
Stovetop: Cover your pan for 10-12 minutes and then remove the lid to cook for another 5-10 minutes. And remember to make your links dizzy with frequent turning each time.
When your sausages are ready, they'll have a golden-brown appearance.
4. Serve Your Sausage
Now, the moment we've all been waiting for — drumroll, please! Grab your napkins, plates, drinks and start serving up some traditional Italian sausage. Remember to use oven mitts when swiping them off the grill or out of the skillet or oven.
Cook up Real Italian Sausage With Premio Foods
Ready to start cooking up some real Italian sausage? At Premio Foods, we don't just make mouth-watering sausage. We also make it fun to try them with our downloadable sausage coupons online.
Got advice for cooking sausage? Share your suggestions with us below!
4 responses to "Cooking Sausage 101"