Hot and Sweet Italian Sausage Recipes
Do you prefer your Italian sausage to be sweet or spicy — or both? With the Sweet and Hot Italian Sausage Combo Pack, you don't have to choose! While our Sweet and Hot Italian Sausage is perfect on its own, you can also add it to just about any recipe for a whole new flavor combination.
It is possible to have it all, and here are five of our favorite recipes that put this hot and sweet sausage front and center.
1. Italian Sausage Pasta
Give your traditional pasta meal a makeover with this Italian Sausage Pasta recipe. The tender pasta, peppers, summer squash, tomatoes and more provide the perfect foundation for the tantalizing combination of the sausage's sweetness and heat. The recipe uses summer squash, but you could also try swapping it with zucchini or other veggies that are in season and have a tasty, hearty go-to meal year-round.
2. Sausage and Peppers With Zucchini Noodles
Let's be honest. Vegetables often don't evoke the same sense of excitement as other foods, but they certainly can. Our Sausage and Peppers With Zucchini Noodles recipe is just the ticket. In this dish, sweet and hot Italian sausage is paired with delicious zucchini noodles, peppers and more to create a colorful and flavorful meal that will have your taste buds singing with delight — and you eating your vegetables with pleasure.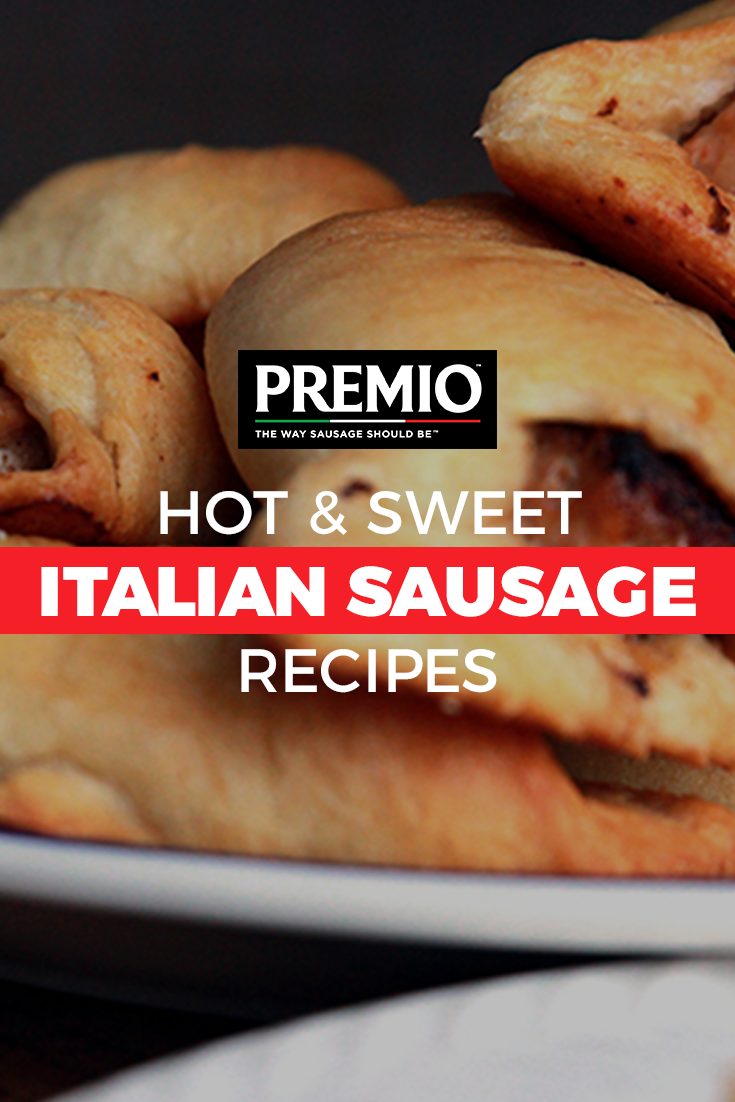 3. Hot and Sweet Sausage Tacos
Looking to put a twist on Taco Tuesday — or on tacos any day of the week? To start, try ditching the traditional meat options. With Hot and Sweet Sausage Tacos, your taco night will be anything but ordinary. Whether you're feeding a crowd, your family or just yourself, our Italian sausage provides a flavor combination that pairs perfectly with the spice of jalapeños and the tanginess of lime juice. You could also try setting out lettuce, tomatoes, olives and other toppings to create a memorable build-your-own taco station.
4. Sassy Sausage and Sweet Potato Dip
Whether it's a summer cookout, a potluck at the office or a gathering for the big game, dips are perfect for sharing. Our Sassy Sausage and Sweet Potato Dip provides the perfect amount of sweetness, spice and sass! The sweet potatoes and sour cream create an irresistibly creamy base that brings out the sausage's sweetness and highlights its delicious spicy kick as well. Pair this dip with tortilla chips, whole-grain crackers or even veggies like carrots, celery and peppers, and you'll have a dish that will have everyone coming back for more.
5. Premio Sausage Subs
Who doesn't love a sub sandwich? No matter what you end up putting inside, sub sandwiches are hard to resist — but when you add our sweet and hot Italian sausage? There's basically no chance. Premio Sausage Subs combine hot and sweet Italian sausage, tomato sauce, onion and green pepper to create a flavor combination that is out of this world. Add some melted cheese, and you may just want to eat this sandwich for every meal — it's okay. We won't judge.
Ready to try these delicious recipes for yourself? Use our store locator to find Premio sausage near you!