A Guide to Weekend Homegating: Everything You Need to Know
Whether you prefer to watch a collegiate or professional football team's game every weekend, there is nothing better than cheering on your favorite team while surrounded by friends and family.
Of course, food and festivities go hand in hand. Homegating has provided a way for fans to gather together, eat their fill of party foods and play games ranging from corn hole to ladder ball.
What Is Homegating?
Tailgating parties have been around for decades. Football fanatics have always enjoyed hosting pre-game parties filled with drinks, fun foods and activities in the stadium's parking lot with their friends and family.
Homegating parties are exactly the same — except the pre-game festivities take place in your home or backyard. These parties have grown in popularity over the years and are a great alternative to packing up a bunch of grilling equipment, decor, food and activities to take to the stadium.
So, whether your favorite team is playing an away game or you don't want to spend the extra money on tickets, a homegating party allows you to enjoy good times and great food from the comfort of your home.
5 of the Best Grilled Recipes for Homegating
If you are getting ready to host the next game day party, here are five of the best homegating recipes you'll want to try out: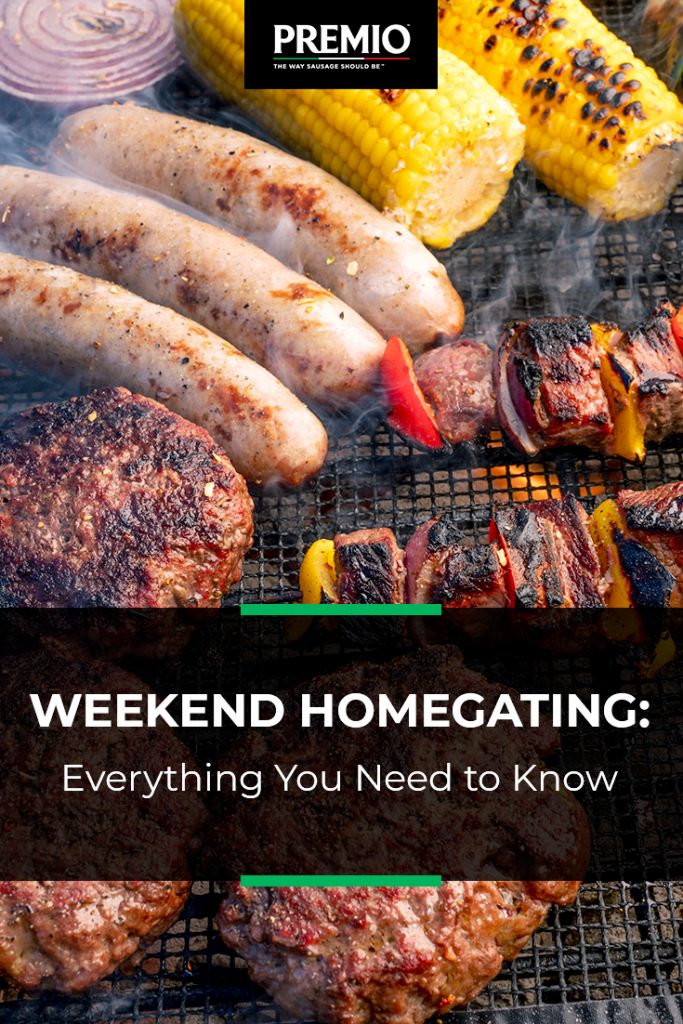 Host the Best Homegating Party With Grilling Sausage Recipes From Premio Foods
With our wide variety of butcher quality meats, Premio Foods will help you achieve the best grilled sausage recipes that your friends and family will love indulging in before and during the big game.
Browse our selection of sausages and then use our store locator tool to find the store nearest you that stocks our products.
Do you have a favorite alcoholic or non-alcoholic drink you love to pair your homegating recipes with? Tell us about it in the comments!