Throw an At-Home Tailgating Party
Football season is back! And there's no time like the present to throw a tailgating party at home. So, what are you going to serve? If you're looking for inspiration, we've got some great tailgating grilling recipes to make the game — and your party — even better.
Sliders
Sliders are an excellent way to celebrate the game. Here are two of our favorites:
Marry Mexican and Italian foods with our Gameday Chorizo Torta recipe. Grab some buns along with some cocktail sticks, sausage and veggies to start preparing this delicious finger food.
Choose an easy, yet delicious tailgating grilling recipe with our Grilled Sausage Sliders. A word of warning though — your friends will want seconds or thirds, so stock up on sausage and buns.
Looking for more slider options? No problem. We've got you covered.
Chilis
Satisfy your game day cravings with a hearty bowl of our favorite sausage chili recipes:
Super Bowl Hot Italian Chili
Don't let the title deceive you — our Super Bowl Hot Italian Chili is perfect for any game. Scoop it out with a spoon or some chips as you coach your team to the Super Bowl.
Whether you're a basketball fan or not, our Slam-Dunk Shrimp Soup is sure to please football fans with its combination of sausage, shrimp, tomatoes and more.
Interested in more sausage chili recipes? Say no more, coach.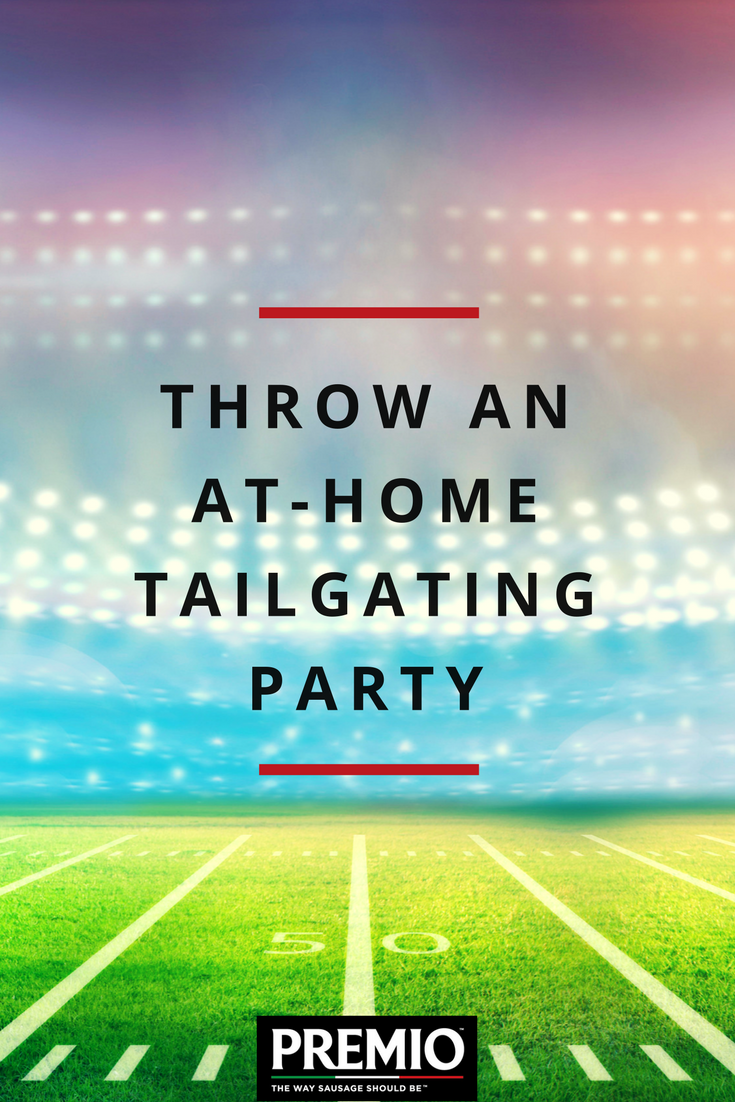 Dips
Got chips? Then you need dips, and we've got some tasty ones to try:
Score a touchdown with this sausage recipe for tailgating. Our Touchdown Taco Dip offers tomatoes, cheese, beans and some serious sweet Italian sausage.
Serious Sausage Guacamole
Switch up your game plan with our Serious Sausage Guacamole. With onions, tomatoes, avocados and more, it'll give your tailgating party a fresh update.
Need more dip recipes? Not a problem.
Sandwiches
Want to offer more than appetizers for your tailgating party? Our sausage recipes for tailgating are easy to make, plus they're a touchdown for your taste buds:
Tired of toppings slipping out the backend of your burger? Wrap it up in a quesadilla instead! Our Italian Quesadillas satisfy your cravings for Italian with marinara sauce, cheese and sausage — though you're welcome to spice it up with more toppings.
Sausage Sandwich on a Stick
Out of buns, but got plenty of sausage and vegetables left? Sausage Sandwich on a Stick is your new MVP. Grab some skewers with this tailgating grilling recipe and have your friends help themselves in between plays.
Looking for more sandwich options? We've got endless choices.
Prepare Your Sausage Recipes for Tailgating With Premio
At Premio, we love a good game, and we're happy to help make yours memorable with our fine Italian sausage. Try out our sausage recipes for tailgating — with some money-saving coupons —  and let us know what you think in the comments, or share your go-to tailgating dishes with us today.